The easiest and quickest way to run a photo booth for your next event. Get your iPad or iPhone, install the LumaBooth event photo booth app and you are all set.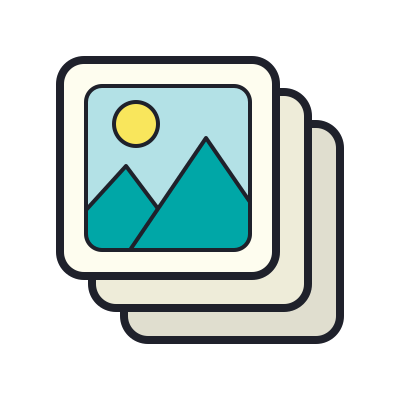 Capture
Capture photos, GIFs, boomerangs, videos, and 360s with the LumaBooth photo booth app.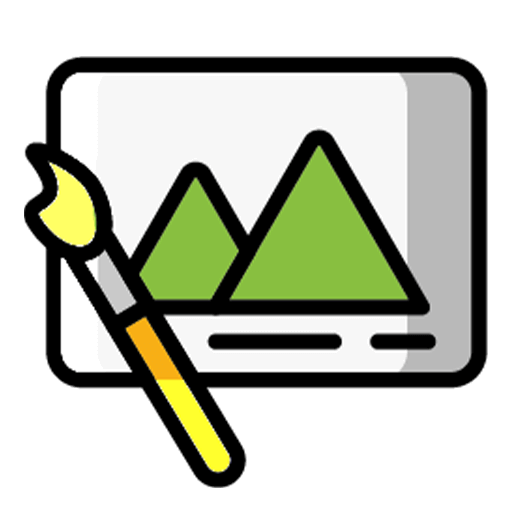 Customize
Shape the experience of your photo booth from start screen and branding all the way to print and video.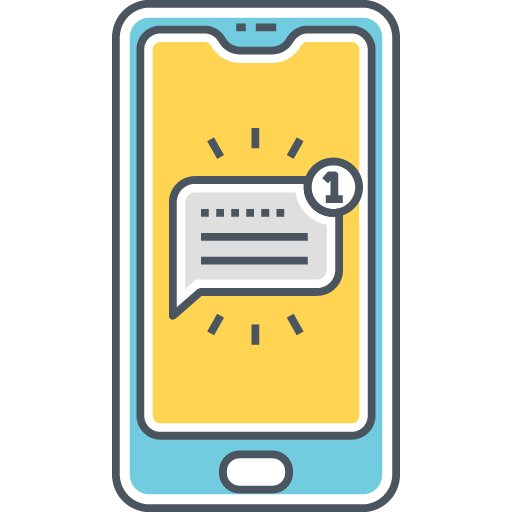 Share
Share using email, SMS, twitter, QR code, AirDrop, WhatsApp, or physical paper prints of any size.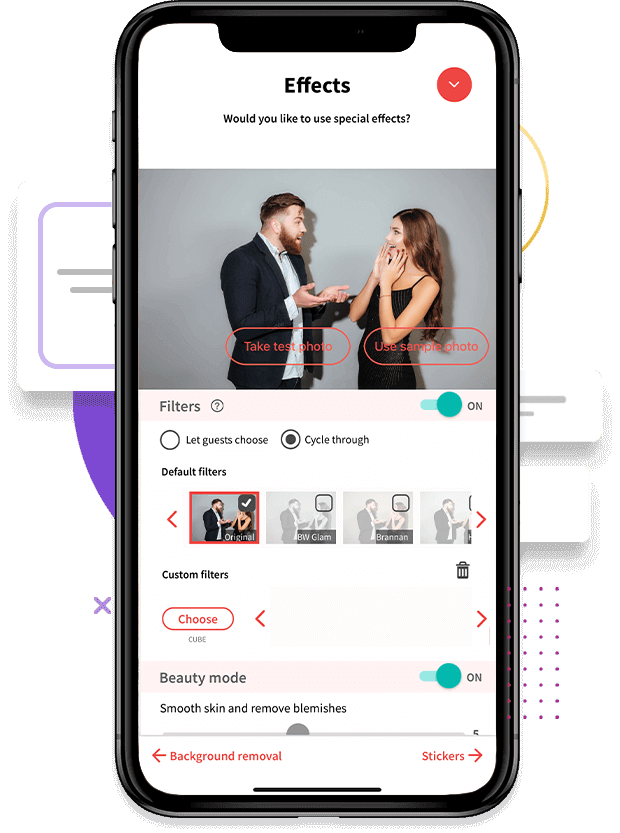 Create + Capture
In addition to photo booth mode, choose any of: video, GIF, boomerang & 360 booth modes.

Use any of the built-in filters such as black/white or create your own LUTs.

Add image and animated video overlays.
Print layout
Use the built-in template editor to create a custom designed print for each event or save time and shop from ready-made templates.

Choose the number of photos per print.

Add your own text and images.

Include guest signatures and responses.

Get high quality paper prints.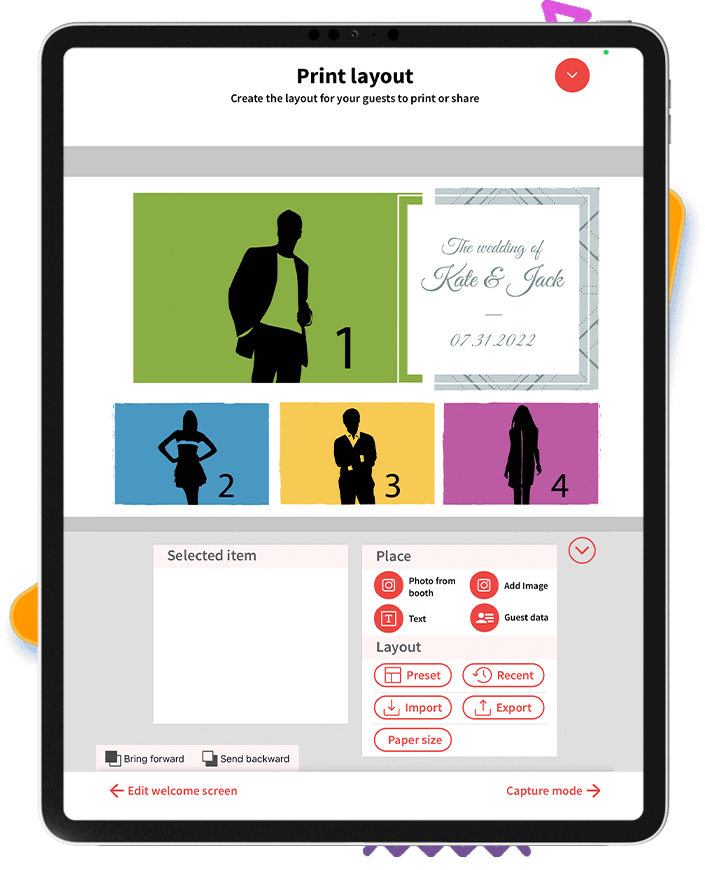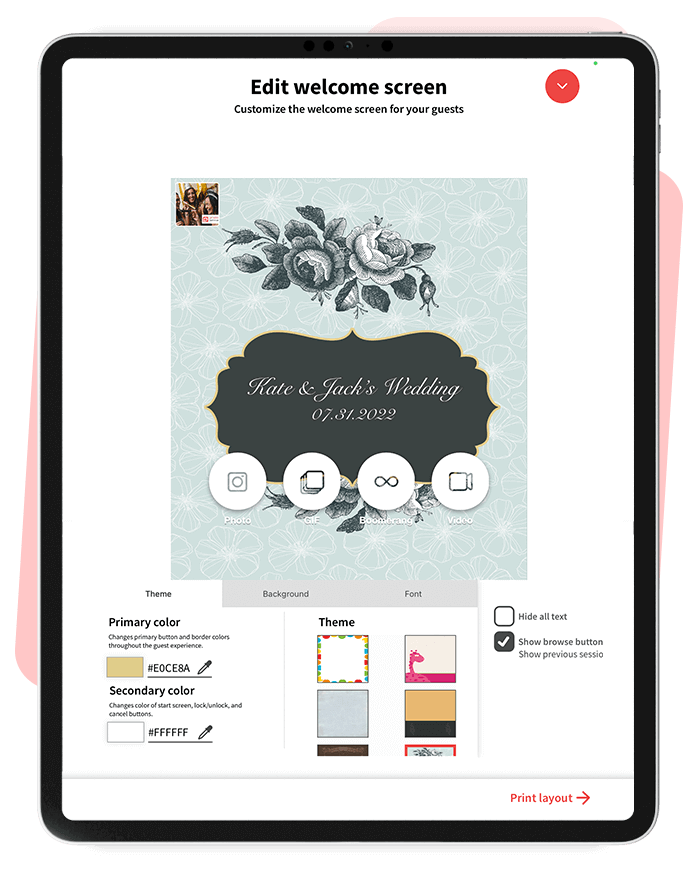 Branded Experience
Get started using our built-in themes whether for a wedding, birthday or party.

Easily set your own background image, font, and colors to keep with your event's theme.

Use the Virtual Attendant to guide guests through the experience with built-in or custom video and audio prompts.
360 booth with LumaBooth
Pristine quality

Shoot in 120 or 240 fps to capture smooth 360 footage no matter the speed.

Speed ramps

Automatically slow down and speed up the video throughout the captured video.

Customizable

Add animated and static overlays, soundtracks, and before + after videos.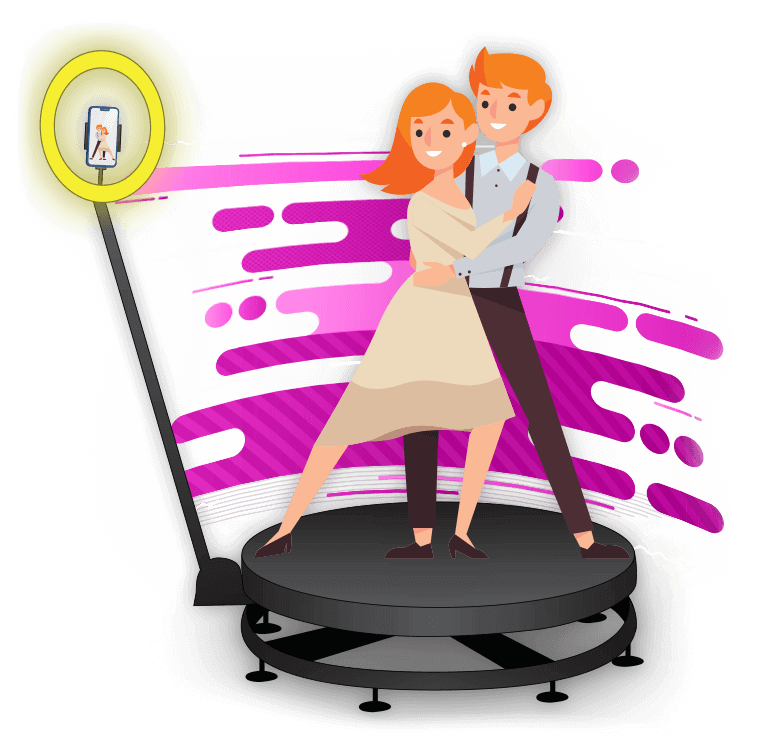 ---
More than just a photobooth app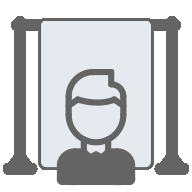 AI background removal
Magically remove your guests background in photos and videos and transport your guests anywhere in the world.
Background removal features

GIF Booth
Capture several photos and customize with overlays and filters to create the perfect GIF of your guests.

Mirror Booth
Guide your guests with audio and video messages throughout the photobooth experience. Use pre-recorded messages or record your own!
Mirror booth features

Glam Booth
Skin softening features give your guests baby soft skin. Black/White or color filters can also be added for a flawless finish.
Glam booth features

Video Guestbook
Capture your guests warm wishes and loving messages as a keepsake to remember your special day.
Video guest book features

Built-in layout editor
Customize your print templates without leaving the app.

Camera control
Manually adjust all your camera settings to best capture your guests.
Cloud Sync
Your event will seamlessly sync across all your devices.

Import custom filters
Install custom LUT filters for your guests to choose from.

Animated video overlays
Use built-in video overlays or import your own animated video overlays.

Image overlays
Customize your experience by adding custom image overlays.

Stickers
Allow your guests to customize their session with stickers.

Survey & Disclaimer
Allow guests to provide feedback and accept disclaimers.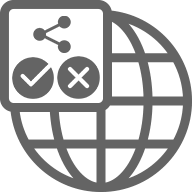 Online and offline sharing
When guests share by Email and SMS, they will get their photos or videos in real-time. If there is no internet, shares will queue until internet connection is available.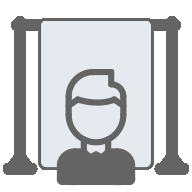 Green Screen
Shoot against a green screen background and LumaBooth will replace it with any custom background of your choosing.
Stories From Our Customers
Downloaded software from App Store and had it setup in 15 minutes with artwork ready for event. Tested for hours in the office and was extremely stable. 360 is very smooth and being able to add music directly from the phone was a plus. Highly recommend for photo booth professionals. Nothing comes close for the price.
I got this photo booth app for my daughter's birthday. I played with the free version and learned how to set It up. It was a lot of fun. Once I was happy with it I activated the subscription. It was so easy. My daughter and her friends had a lot fun with it at her surprise birthday party.
Super easy to get going, i'm a professional photographer but I didn't wanna be stuck behind a camera for half of my party, so I set up a booth with the LumaBooth Photo Booth app and people figured it out pretty easy.
Great options, easy to navigate and use, end results are nice and I would highly recommend this photo booth app for everyday use and professionals!
We just used this for our wedding and it was one of my favorite things!! Our guests loved it and it was so fun to see all the photos that were taken the next day. Easy to set up and super affordable! Will recommend to all my friends as a great, customizable app alternative to paying a service for a photobooth.
I paid for a month subscription of LumaBooth photo booth app for my wedding. It worked fabulous. I was able to rotate the screen portrait or landscape. Designed my own backdrop. App never crashed like other apps. Had no issues at all. After paying and trying several other apps this one worked the best and cheap.
I used this app on my iPad for a DIY photo booth and my guests loved it! It's super user friendly and easy to set up. I love the text and email sharing capabilities. I decided not to print pictures but it's okay no one complained lol all photos were delivered in seconds. I recommend this app.
Omg this really was talk off the event. Set it up on a iPad and created own custom back drop using curtains and pvc piping definitely recommend for any event where family or friends are gathering user interface was simple and self explanatory
Have subscribed to 2 other services more $$ but this is the best. Easy to setup and vou don't need internet at your booth the photos dropped when we got back to the office with our internet connection. Thank you!
Meet your companions
Apps that make your photo booth app experience better

Cloud storage for all booth sessions.
Get a fully customizable microsite for each of your events to showcase your photos and videos
5 GB free storage

Unlimited events

Unlimited sessions

Detailed analytics

Fully customizable

Standalone sharing station for your booth apps.
Keep the lines on your booth moving quickly by letting guests share their photos and videos at a separate station
SMS

AirDrop

E-Mail

Social media

Premium support
How do I purchase?
You can purchase LumaBooth through the Apple app store or through Direct Billing at fotoshare.co under App Licenses, LumaBooth.
Does Lumabooth do 360?
360 features are available in LumaBooth for both iPad or iPhone. Features include slow down and sped up video clips, animated overlays and mp3 soundtracks.
Is there a yearly subscription?
There are both monthly and yearly subscriptions through the Apple app store.
How can I use a Canon, Nikon, DSLR or mirrorless camera with LumaBooth?
LumaBooth uses any of the iPad or iPhone's built-in front, rear, telephoto, and wide cameras. If you wish to use any other cameras, dslrBooth photo booth software has the greatest selection of supported cameras. It works with DSLR and mirrorless Canon and Nikon cameras, webcams, and GoPros.
How much does the LumaBooth app cost?
LumaBooth costs just $18 per month for subscriptions through fotoshare.co or $20 per month if purchased through the app store. This allows the use of two devices and includes all capture booth modes, sharing features, survey, disclaimer. SMS sending is included as well as a full gallery (microsite)
Can I turn my iPad into a photo booth?
Yes, it is possible to turn an iPad into a photo booth by using a photo booth app. There are many photo booth apps available for download on the App Store, such as LumaBooth. These apps provide features such as live preview, camera controls, and the ability to print or share photos via social media. Additionally, you can use a stand to hold your iPad in the right position and connect an external printer to print the photos.
Can I run two events at the same time? How many devices can I use?
Yes, you can run two events at the same time by using your subscription on two different devices.
Can LumaBooth be used on Android?
Android devices are not currently supported. LumaBooth runs on iPads and iPhones.
Is there a Photo Booth on iPad?
iPads do not come with a built-in photo booth feature. However, you can use the LumaBooth photo booth app on your iPad to achieve better functionality geared specifically for events.
How do I use my iPhone as a photo booth?
The iPhone's camera may capture great-looking photos despite its small screen, and when combined with a photo booth app like LumaBooth, it can produce a great photo booth experience. An iPad can also be used in conjunction to share the photos and videos using LumaShare companion app.
Do iPhones have photo booth?
iPhones do not come with a built-in photo booth feature. However, you can use the LumaBooth photo booth app on your iPhone to achieve an even better experience as the app is built for events such as weddings, birthdays, and parties.
How can I get a cheap photo booth?
A DIY photo booth is a great option for a cheap photo booth as all you need is a backdrop, props, and a camera. You can use an iPad or iPhone as your photo booth with the help of a LumaBooth photo booth app.
Unleash the fun at your next event with our free trial of the LumaBooth iPad photo booth software for iPad.
Interested in a photo booth app for Windows/Mac that can use DSLR or mirrorless Canon, Nikon, webcam, or GoPro? Try dslrBooth