June 21st, 2022
dslrBooth for Windows v6.41 – 360 GoPro support
GoPro Support for 360 photo booths and short videos
dslrBooth now supports shooting with GoPro models 5 thru 10 for capturing 360 and other slow motion videos. The main advantage of using a GoPro is its small size and wireless connectivity as it makes for an easy set-up. 
Compared to other apps, using dslrBooth with the GoPro, you get a more reliable connection, faster download speeds, better battery life and no risk of your camera overheating. You can also share over the internet without needing a cellular connection on your computer.
Check out our support site for more details.
Check us out and follow us on Instagram and TikTok!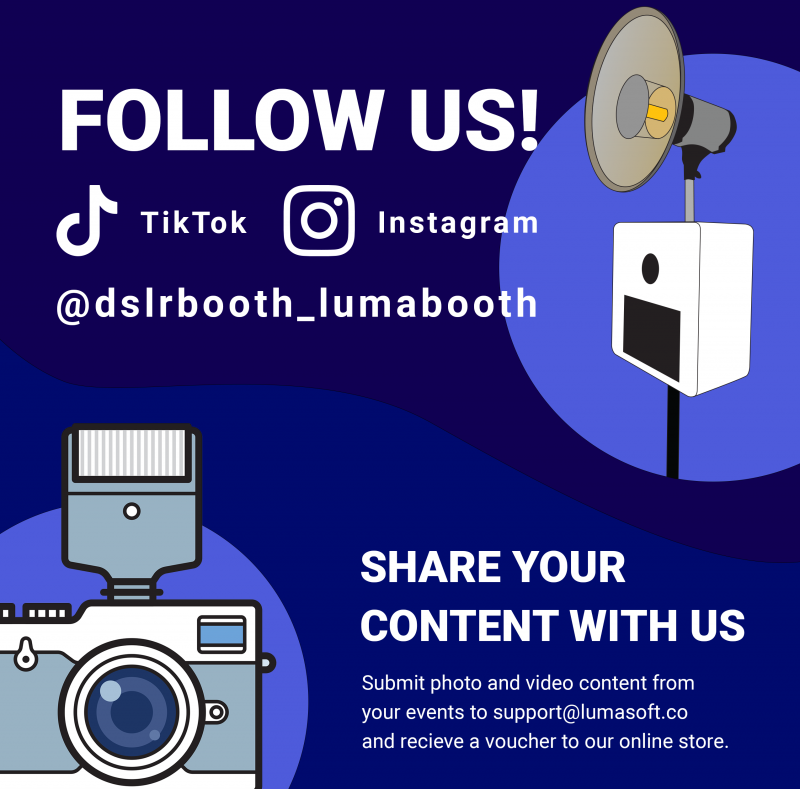 LumaShare for Sharing and Slideshow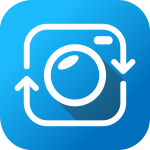 Connect our LumaShare iOS app to dslrBooth to allow guests to share their videos and photos via iPad. LumaShare will fetch the photos and videos from either dslrBooth or fotoshare.co when connected to your local wifi network or the internet and display them on the iPad. Guests can share their sessions, including videos and photos from their session via Email, SMS, Airdrop, QR Code and more.
LumaShare also supports playing a slideshow of all your videos and photos to Roku, Apple TV, and over HDMI.
Download from the Apple app store.
Bug Fixes and Tweaks:
Fix for Next button being covered when selecting green screen background when using smaller resolution screens.
Change Next button text on Select An Effect screen.
Fix for software crashing when renaming an event whose files were deleted.
Videos will loop on sharing screen.
v6.41.0713
Speed up time to open the settings window.
Fix for pin code box appearing after sending email on some Windows 10/11 computers.
Fix for start screen animation missing frames at the beginning when looping video.
v6.41.0719
More huge improvements in time to open the settings window.
Add support for vertical videos when capturing using a GoPro.
Fix for Done button showing for video sessions when it is set to hide.