November 1st, 2017
Photography, Copyright and Social Media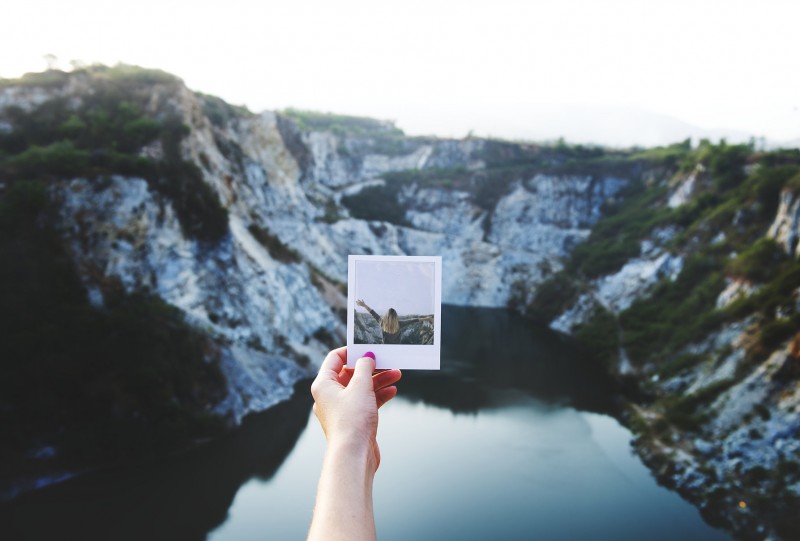 They may not know it, but everyone you meet likely owns intellectual property. While they may not own a patent or a trademark, almost everyone is a copyright owner.  In the United States, copyright is a type of intellectual property reserved to protect original works of authorship including literary, dramatic, musical, and artistic works, such as poetry, novels, movies, songs, computer software, architecture and, of course, photographs. Photo booth software makes it easy to start an event photography business where hundreds, if not thousands, of pictures may be taken at a single event. In this short article, we will give a brief primer on copyright law and discuss common issues that may arise.
Basics of Copyright
Copyright is a form of intellectual property protection grounded in the U.S. Constitution and granted by law for original works of authorship fixed in a tangible medium of expression.  Everyone generally understand what "original" means.  A work is "fixed" when it is embodied in a tangible form that is perceptible by the human senses, either directly or with the aid of a machine.  For example, a painting is fixed because it can be seen with the human eye on a canvas.  A song recording is also fixed because it can be replayed and heard by a listener.
Copyright law grants authors and artists the exclusive right to make and sell copies of their works, the right to create derivative works, and the right to perform or display their works publicly.  You may hear this referred to as the "bundle of rights" of a copyright.  Those rights begin to exist automatically at the time of creation of the work.  In the case of a photographer, the rights exist the moment that a photograph is taken and stored digitally on a camera, or on a film.
You will often hear of registering a work at the Copyright Office.  This is not required in order for an author or artist to have the bundle of rights.  However, there are certainly many benefits to registering creative works, including bringing an infringement lawsuit, or the ability to recover certain damages or attorney's fees.
Who owns what?
Ownership of copyright is a fact-intensive issue.  Operating a photo booth is an interesting example to consider.  First, photo booth software runs on code that is subject to copyright and owned by its creator.  Second, the majority of photo booth softwares provide a number of templates for events, each of these templates being subject to its own copyright, separate from the code.  Thus, a competing software cannot simply take the code or the templates and use them.  The creators of the photo booth software provide this software and the templates under a license to customers to use them within certain limitations.
When a photograph is taken, copyright ownership vests in the author of a work. The author is typically the person who literally creates the photograph by pressing the shutter release.  In some instances, however, the author is defined as the person directing the creative vision of the work, such as choosing the lighting, composition, costumes, and settings.  Thus, as is often the case, a camera or a photo booth can be set to a timer, and the author of the work does not actually press the shutter release.  In fact, you may have heard of a recent case colloquially called the "monkey selfie copyright" case, where PETA unsuccessfully attempted to set a legal precedent that animals can be declared copyright holders.  The results are not always intuitive, and complicated facts will require a thorough analysis, often by a copyright attorney.
Sharing Your Photographs
Social media is the most vital marketing tool for an event photographer.  But, what happens to copyrighted works when they are shared on Facebook, Instagram or Twitter?  In short, social media sites will require a transfer of some rights when you upload your photographs per the Terms of Service.  As one example, Facebook's terms state:
Sharing Your Content and Information to Facebook
You own all of the content and information you post on Facebook, and you can control how it is shared through your privacy and application settings. In addition:
For content that is covered by intellectual property rights, like photos and videos (IP content), you specifically give us the following permission, subject to your privacy and application settings: you grant us a non-exclusive, transferable, sub-licensable, royalty-free, worldwide license to use any IP content that you post on or in connection with Facebook (IP License). This IP License ends when you delete your IP content or your account unless your content has been shared with others, and they have not deleted it.
When you delete IP content, it is deleted in a manner similar to emptying the recycle bin on a computer. However, you understand that removed content may persist in backup copies for a reasonable period of time (but will not be available to others).
When you use an application, the application may ask for your permission to access your content and information as well as content and information that others have shared with you.  We require applications to respect your privacy, and your agreement with that application will control how the application can use, store, and transfer that content and information.  (To learn more about Platform, including how you can control what information other people may share with applications, read our Data Policy and Platform Page.)
When you publish content or information using the Public setting, it means that you are allowing everyone, including people off of Facebook, to access and use that information, and to associate it with you (i.e., your name and profile picture).
We always appreciate your feedback or other suggestions about Facebook, but you understand that we may use your feedback or suggestions without any obligation to compensate you for them (just as you have no obligation to offer them).
The most relevant part of this agreement is the first, which states that you agree to grant Facebook a royalty-free license for your photographs.  Note that this license ends when you delete your photograph, unless you photograph has been shared with others and they have not deleted it.  Thus, if a certain photograph (say of a celebrity) goes viral, you may not be able to put the genie back in that bottle.  This is to say nothing of third-party actors who may come across and use content you have shared publicly.  As a pragmatic matter, clearly watermarking your photographs and having clear contractual language about your copyright with your clients will serve you well.  Policing your own content is also a good idea, and can be easily done with websites such as TinEye.
Peter D. Sleman is a partner at Wei & Sleman LLP.  This article is for general information purposes and is not intended to be and should not be taken as legal advice.