February 16th, 2018
fotoShare for iPad Update v2.6
Email Templates
Customize html body of emails under Settings > Sharing > Email.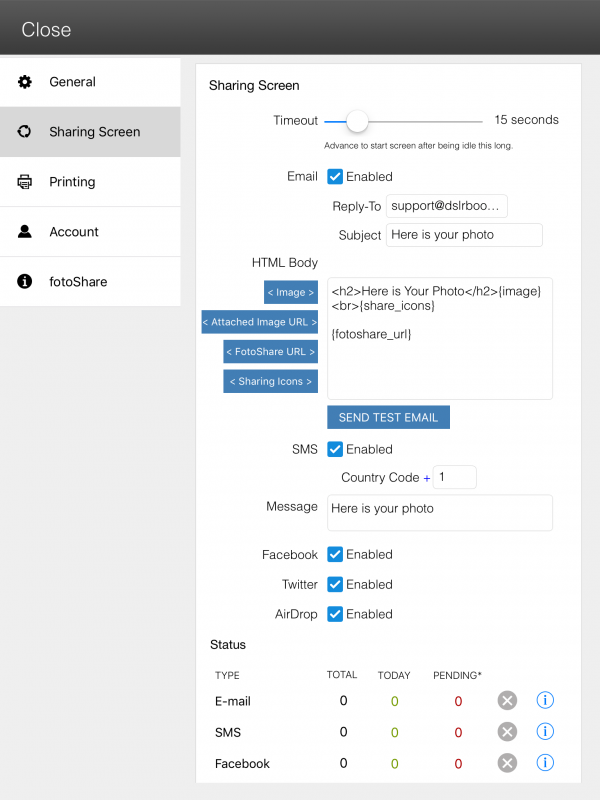 Auto Reconnect
When there is only one dslrBooth software running on the network, fotoshare app will automatically connect with dslrBooth after 30 seconds. Great for permanent location set ups!
Processing Queue Shares
Better handling of failures and retries when processing queued shares while offline.
Bug Fixes:
Fix for sharing large boomerangs and GIFs by email
Fix for scrolling issues on main screen when running boomerang or GIF only sessions (requires latest versions of dslrBooth (win 5.23/mac 3.02))