March 23rd, 2022
LumaShare v3.4 – Play Slideshows
Play Slideshow over AirPlay or HDMI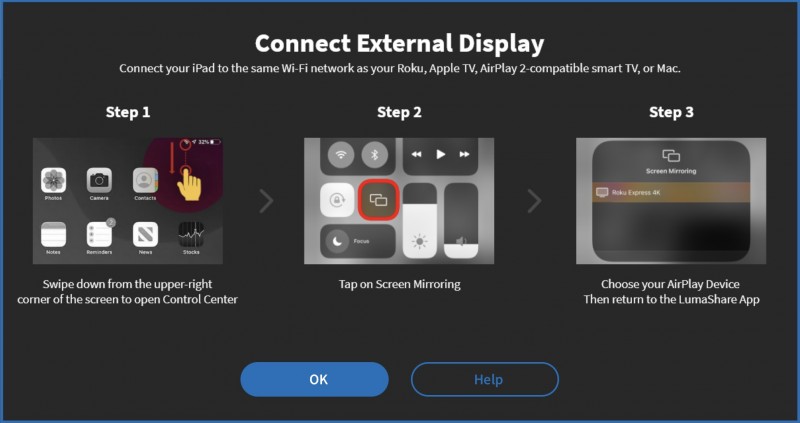 You can now use the slideshow feature to play a slideshow in the background to any AirPlay 2 device such as Roku, AppleTV, AirPlay-compatible Smart TV or Mac.
LumaShare can also play a slideshow over HDMI that you can connect to a TV. To do this, connect your iPad to your TV using a certified Apple usb-to-hdmi adapter. The Also works with certified Apple usb-to-hdmi adapters.
Easily Navigate to previous/next photo
Navigate across photos using swiping or arrows when each session only has one photo.
Bug Fixes
• Show selected AirPrint printers when using dark mode. Fix selecting of prints from the recenter printers list.
• Logout last shared Twitter user when sharing a new session.
• Speed-up refreshing photos/videos after adjusting the date date filter.