January 30th, 2020
dslrBooth for Mac v3.9
Support for Canon cameras on MAC OS X 10.15.2
OS X 10.15.2 has broken communication with Canon cameras, this release fixes this issue and Canon cameras once again work with dslrBooth.
Updated Design
The sharing screen now has a new improved design. The sharing buttons may also be placed on the bottom rather than the right side.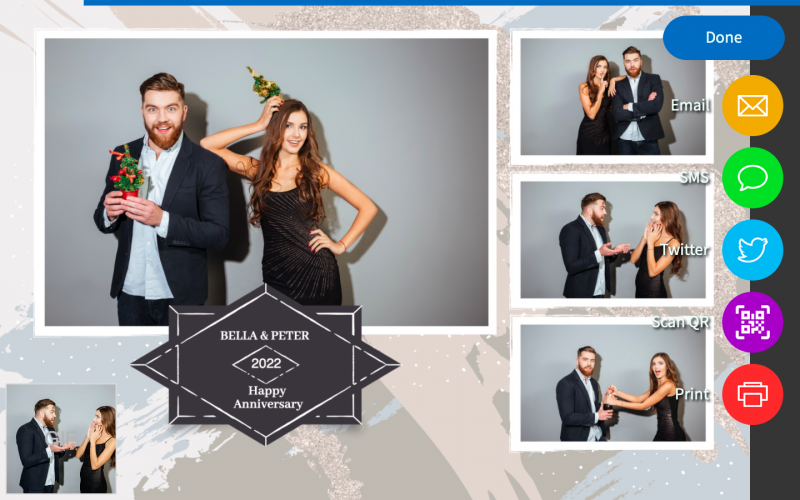 Bug Fixes and Tweaks
This update:
Fixes UI issue when user has a large number of facebook pages.
Fixes crash when user does not select a facebook album.