July 5th, 2017
dslrBooth v5.16 for Windows Update
Boomerang GIF
Capture a one second video that gets slowed down then plays forwards then backwards to generate a boomerang GIF. (Settings, GIF, Boomerang)

(Courtesy of clickitysplitphotobooths.com)
Post-Processing with Photoshop
Post-process captured photo using Photoshop Droplet. You can now apply a Photoshop action to every captured photo to apply a custom look to the photos. (Settings, General, Post Processing)
360 Green Screen
Use 360 degree panoramic backgrounds in green screen replacement and post 360 photo to Facebook. (Green Screen, Add 360 background). 360 image must have been taken with a 360 camera or contains spherical 360 EXIF metadata. More Information
50+ New Templates!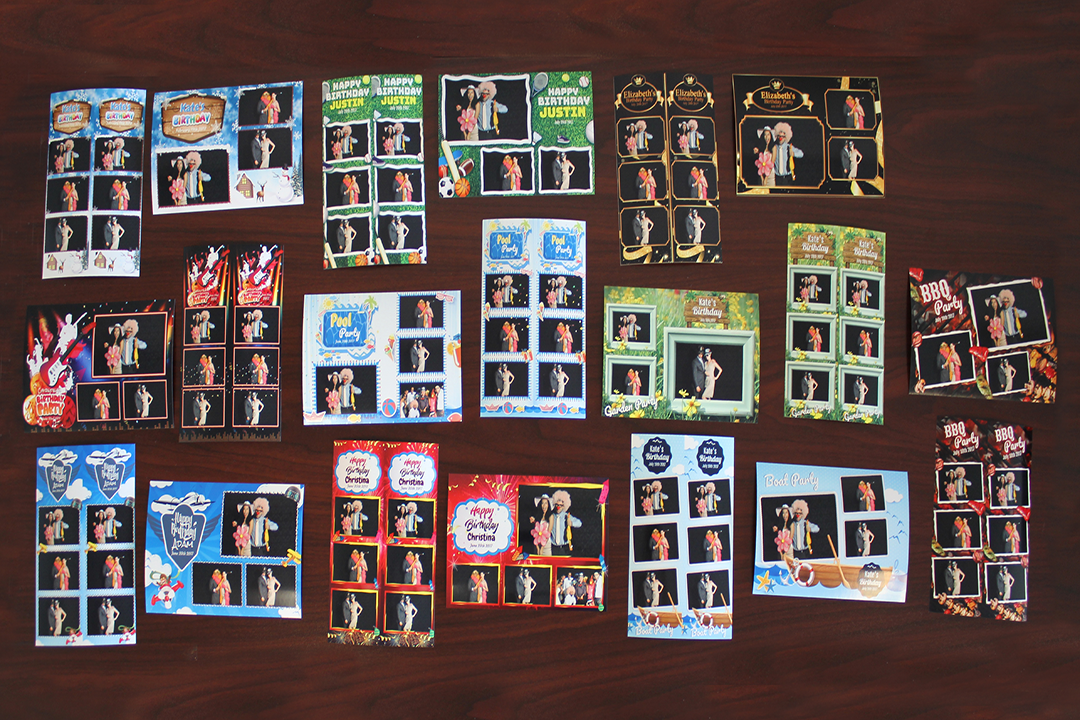 Other Updates
Allow drag and drop to re-order layers in template editor when using touch screen.
Add welcome screen with links to recent templates, tutorials, and support articles.
Change window title to Not Ready on start screen if no cameras are detected.
Stop Live view after capture when using webcam to conserve CPU to process templates faster on slower PCs.
Update to latest Facebook API.
Set sharing message when uploading GIFs to Facebook.
Bug fix for prints not showing in fotoShare iPad app when using surveys.
Bug fix for touch screen issue when selecting item and dragging on Browse screen where you had to press more than once to open.
5.16.0721.3 Update
Allow sharing of 360 photos if template only has 1 photo.
Turn on flash when shooting with Sony cameras.
Display disclaimer when in video mode and disclaimer is enabled.
Fix sharing of videos over e-mail and facebook.
5.16.0724.1 Update
Clear out previous photos from last session while on sharing screen to allow for drag and drop or new capture of photos before going to start screen.
Hide thumbnail of Photos on sharing screen if shooting boomerangs since there are no photos to share.
Fix sharing of boomerang over Facebook Pages.
5.16.0815.1 Update
Fix for capture issues with some Sony cameras.
Delete singles if users does not accept disclaimer. Display survey questions only if user accepts disclaimer.
Deleted captured photos when Camera Settings window is closed.
Fix for shutter speed issues not properly getting reset at end of liveview with some Canon cameras.
5.16.0905.1 Update
Fix for sharing video on youtube when survey option is on.
Fix for setting webcam resolution.