March 24th, 2022
dslrBooth for Windows v6.40.2 – Vertical Videos & Start Recording on 360 Rotation
New 360 How-to Video
Record Vertical (Portrait) Videos
Thanks to TikTok, vertical videos are now very common as fill the screen of mobile phones. You can now record and process vertical videos in dslrBooth. Choose to shoot videos, boomerangs and GIFs horizontally or vertically. To change the orientation to vertical, go to Settings > Video/360 and select the rotation dropdown to either 90 or 270 degrees (clockwise) to match the orientation of your camera.

Start Video Recording With Spinner Movement
Have a video session start when the tablet is mounted on an arm that starts rotating sideways. Configure the sensitivity under Settings > Video/360, Start recording when tablet starts rotating > Configure Sensitivity. Once set, video sessions will start as the tablet moves, perfect for 360 booths.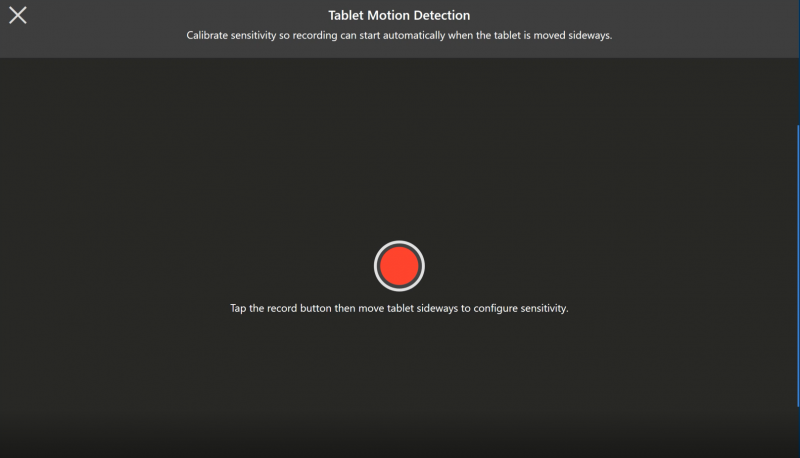 Changing Video Quality
Change the output quality of your video in Settings > Video/360 using the slider. Choose between a smaller file size or high quality.
The default setting in the center is a great start and will work for most cases. If you're shooting a dim scene at a high framerate, you will benefit from sliding over to Higher Quality. If you want your videos to share faster and have a slower internet connection, slide to the left.

LumaShare v3.4 – Play Slideshows
Play Slideshow over AirPlay or HDMI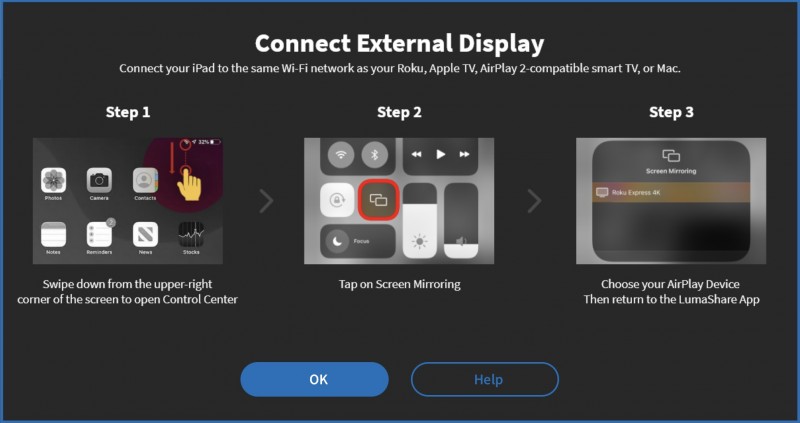 You can now play a slideshow feature to play a slideshow in the background to any AirPlay 2 device such as Roku, AppleTV, AirPlay-compatible Smart TV or Mac.
LumaShare can also play a slideshow over HDMI that you can connect to a TV. To do this, connect your iPad to your TV using a certified Apple usb-to-hdmi adapter. The  Also works with certified Apple usb-to-hdmi adapters.
Easily Navigate to previous/next photo
Navigate across photos using swiping or arrows when each session only has one photo.
Bug fixes & tweaks
Fix for software crashing when previous effect was clicked and effects were not yet generated
Improve video quality with poor lighting.
Fix for video pixelated when using 3D LUT filter.
This update is available if your license or renewal has been purchased within the last twelve months. Click on Help > Check for Updates within dslrBooth. Download the free trial.