June 1st, 2016
dslrBooth for Windows v5.5.31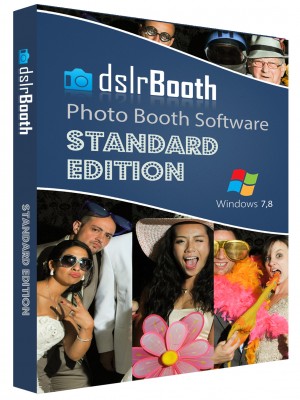 New Features:
Cancel session button has been replaced with retake button which will only cancel and start the timer to retake the previous photo and not the entire session.
In template editor, order of layers can be changed by by dragging and dropping.
Additional options for customizing e-mail body including ability to reference attachment directly, ability to download from iOS devices, and separate button to share photo on fotoshare.co site. Settings can be found under Settings, Sharing, E-mail.
Added European paper sizes.
Added support for Nikon D5 and D500.
Added support for Canon EOS-1D X Mark II, EOS 80D , and EOS 1300D (T6).
Bug Fixes
Fix for downloading video from Canon 750D.
Deleted prints are no longer displayed on browse screen.
Fixed aspect ratio on photo + video start screen.