November 3rd, 2019
dslrBooth for Windows v5.32 – Mirror Booth Improvements
Redesigned number of prints
Based on user feedback, guests can now choose the number of prints using + and – buttons instead of the previous dropdown.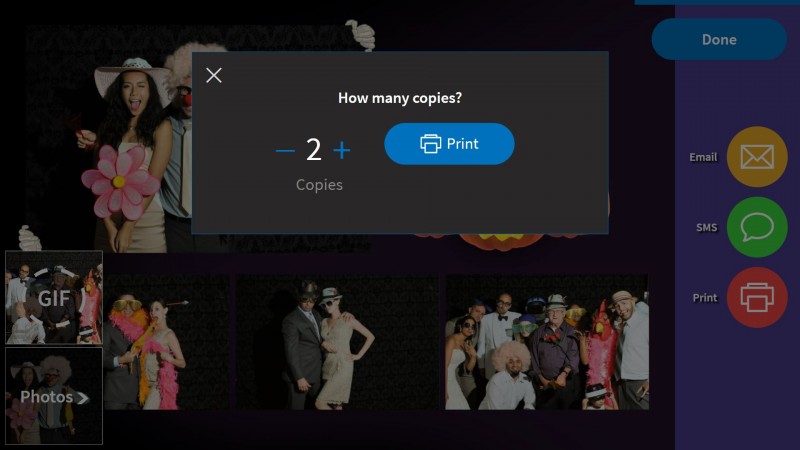 Redesign Digital Props (Stickers) for mirror booths
The digital prop screen has been redesigned to be easier to access on mirror booths.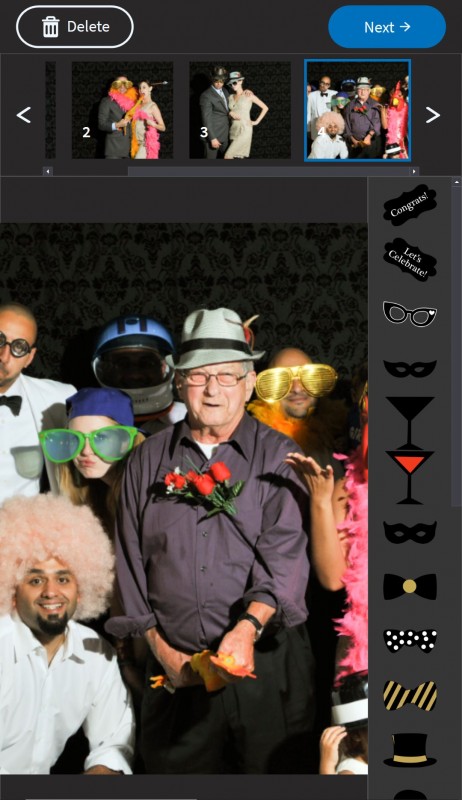 Memory Usage Improvements
Decreases memory usage after 1800+ sessions. Improve loading speed of browse screen. Improve green screen performance.
Turn off GIF generation in photo sessions
You can now turn off GIF generation for photo sessions. Settings, Display, Booth Mode, Photo, Create GIF with photos.
Bug Fixes and Tweaks
This update also:
Fixes cropping during countdown with green screen on.
Improves final print quality when template has a cropped photo with different aspect ratio than the captured photo.
Fixes crashes when some special characters were entered in event name.
Adds shadow behind sharing button text so it's easier to see.
Fixes very large GIFs not sending over e-mail.
Fixes Facebook page login issues with some Facebook accounts on Windows 10.
Fixes effects not staying deselected under settings.
Adds the option to use built-in keyboard on Windows 10. Settings, General, Options, Virtual Keyboard. Only select this option if Windows 10 keyboard does not display using the first two options.
v5.32.1106.1
Fixes photo button appearing when only photo session is select with GIF option checked. Now photo button will not appear and will only appear if multiple booth modes are checked.
5.32.1113.2
Fixes digital props scrollbar sometimes not appearing when in vertical orientation.
Fixes browse button not appearing on start screen when only 1 booth mode is enabled.
v5.32.1115.1
Fixes digital props issue with multiple photos where placeholder size in template was the same size.