September 24th, 2019
dslrBooth for Windows v5.31
dslrBooth in New Languages
dslrBooth has been fully translated into five new languages. The new languages are Spanish, German, French, Italian and Portuguese (Brazil). To change the language settings go to Settings > Language.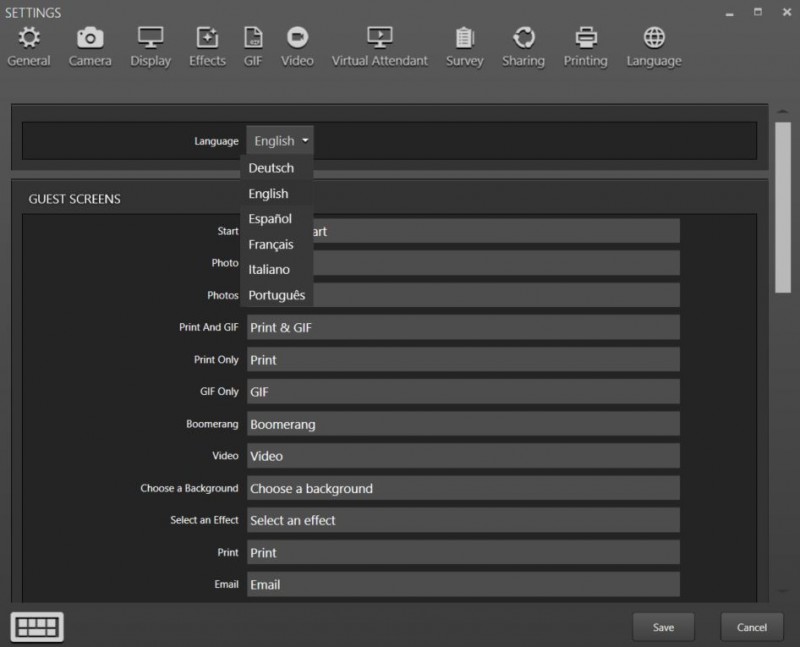 Updated Sharing Screen
Based on user feedback, the sharing screen has been updated with a new Done button located in the top right of the screen allowing easy access. We have added a progress bar at the top of the screen to show the amount of time left before the sharing screen advances.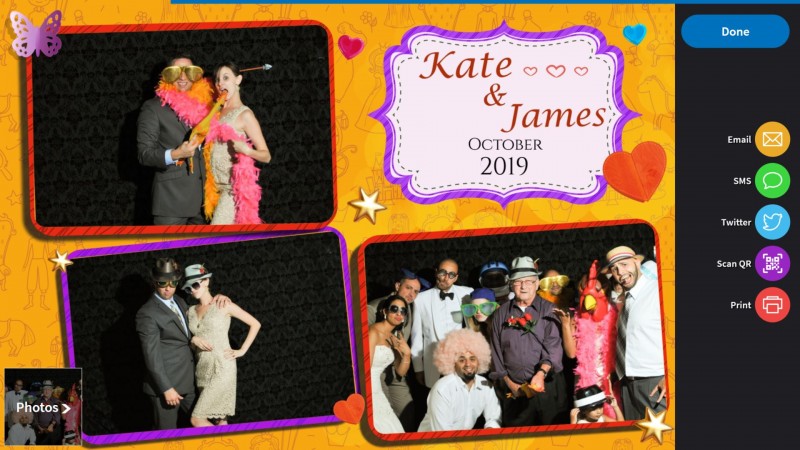 Newly Supported Cameras
Canon EOS M6 Mark II
Canon EOS 90D
PowerShot G7X Mark III
PowerShot G5X Mark II
Bug Fixes and Tweaks
Fix for fotoShare iPad app not connecting if PC connects to Wifi after dslrBooth has started.
Fix for event name missing from browse gallery.
Fix for software not using all Before Capture animations.
Fix for videos over 6MB not sending as attachments.
Fix for QR code not showing on 2×6 prints.
Fix for Booth Copilot stats not updating if printer was uninstalled.
Fix boomerangs/GIFs sometimes not uploading to Twitter.
Fix for crop live with Say Cheese image resulting in dark preview.
Memory optimizations when running dslrBooth for several days/weeks.
v5.31.1003.1
Fixes keyboard appearing when sending SMS with Windows 1903.
Fixes German translation on registration window.
Fixes invalid phone number Twilio error message.
Fixes rare crash on sharing screen when touching photos thumbnail.
Improves connectivity to LumaShare iPad app (old fotoShare iPad app) when changing to an older event while connected.
v5.31.1004.1
Fixes the size of the print button if text labels are turned of on the sharing screen.
Fixes browsing to choose an image for the lock screen background.
Adds support for the latest LumaShare iPad app (formerly fotoShare for iPad).