March 4th, 2019
dslrBooth for Mac v3.5
Virtual Attendant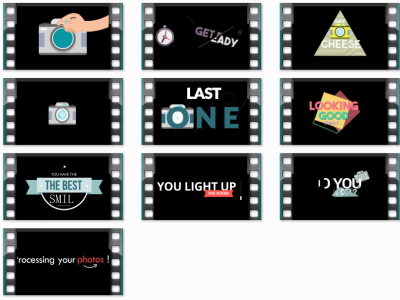 Virtual Attendant feature allows for adding animations at the start screen, before capture, after capture, during processing, after processing, and at end of session. mp4 video files and/or mp3 files can be played. For before capture and after capture, multiple files can be played and one will play at random until all files are played.



Virtual Attendant includes 10 High Definition video animations with white background. Additional animations can be purchased from our online store.
Print 2×6 Strips
Template editor includes 2×6 paper size. With the 2×6 size chosen, easily create the classic photo strip. Choose Print Two Per Page in the template editor to print two of the same template on 4×6 photo paper. Set your printer to cut the strips in Settings > Printing.
Bug Fixes and Tweaks:
Fix for rotated Photos From Booth moving once photos are taken
Fix for resized PNGs causing software to freeze