October 10th, 2017
dslrBooth for Mac v2.9
Additional Email Functions
Fully customize E-mail template with image, attachment url, and sharing icons.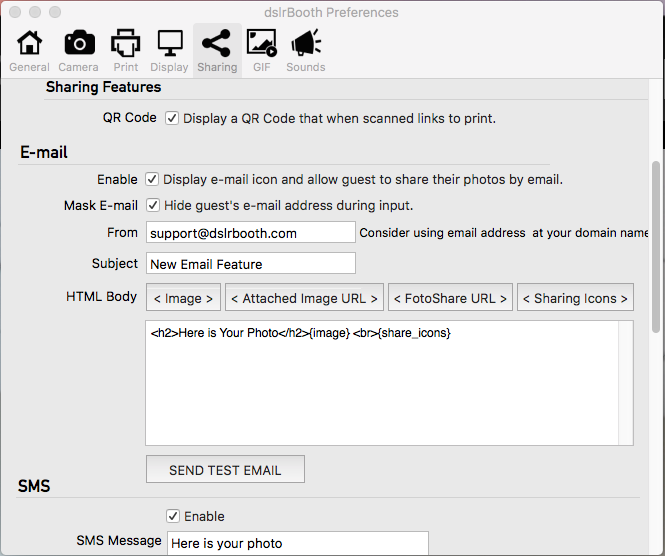 Disclaimer
Add the option to display required disclaimer to guests. Disclaimer can be edited. Settings -> General -> Disclaimer.
Live View on Start Screen
Option to display live view on the start screen, allowing guests to see themselves prior to their session starting.
Originals on Sharing Screen
Choose to display or hide original photos on the sharing screen.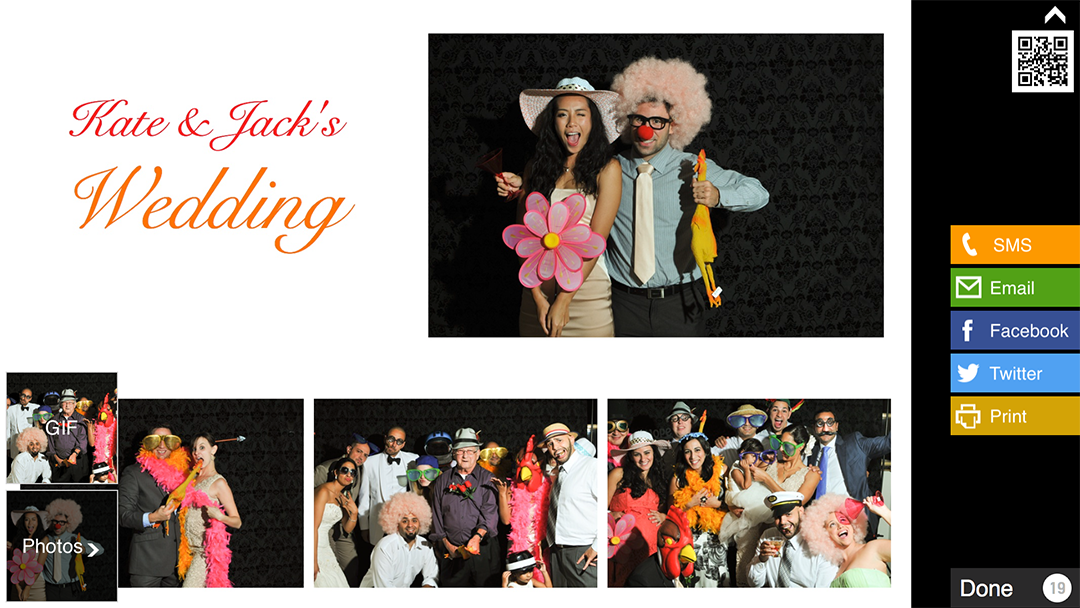 Canon Auto Exposure
Auto exposure for lower model Canon cameras that do not have auto exposure compensation. Settings -> Camera
Add option to auto-rotate print to match paper orientation.
Various stability and performance enhancements.
Support for OS X 10.13.
Bug fix for sharing to facebook pages and page and album drop downs.