June 19th, 2017
dslrBooth for Mac v2.7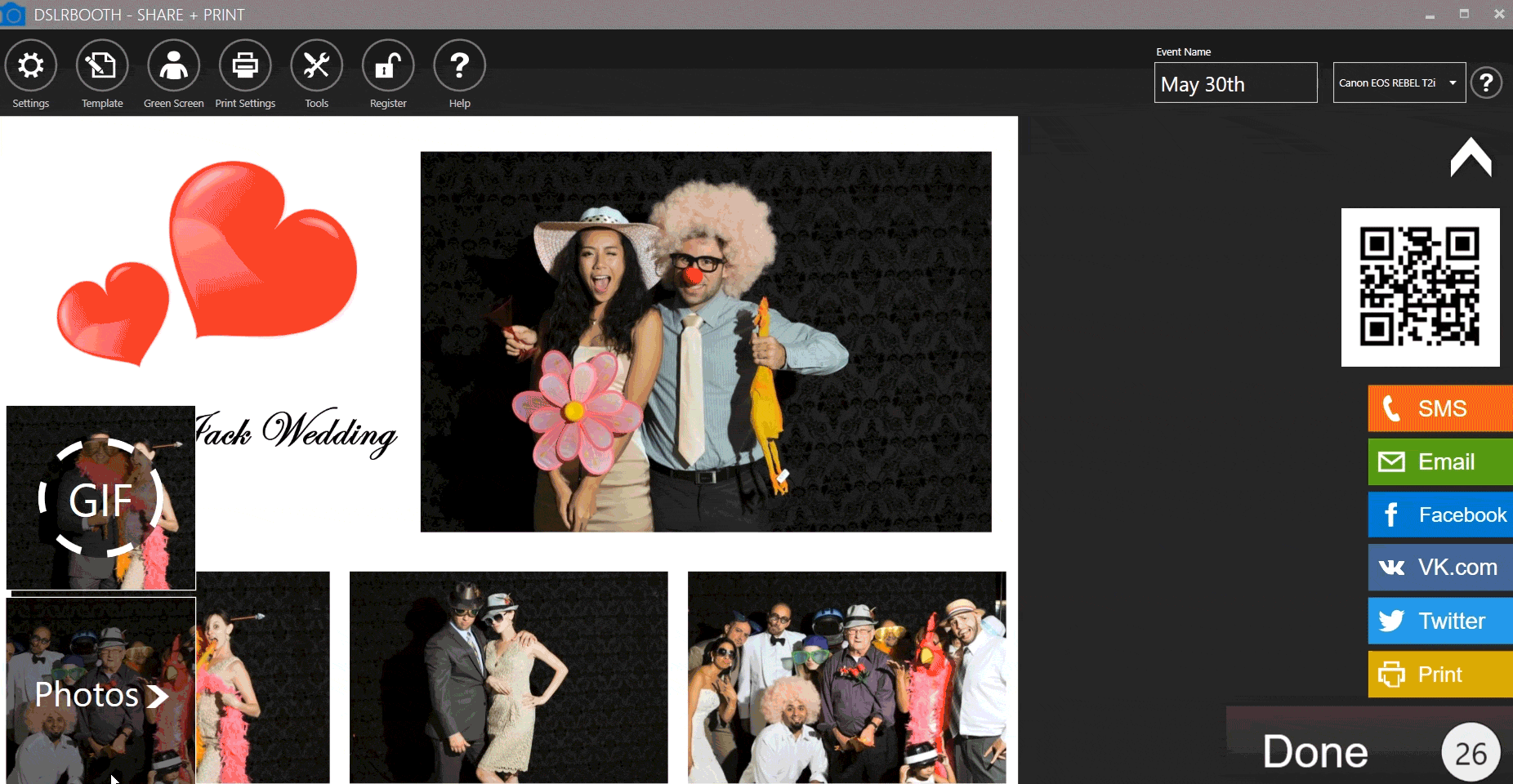 View and share original photos from sharing screen.
Send originals to fotoShare iPad app.
Rotate live view setting to allow for mounting camera in various orientations.
Add graphical menu.
Disallow Cmd + Escape from bypassing PIN code entry screen.
Moved timers from Camera to Display settings tab.
Allow use of space bar to trigger camera if auto-focus fails on Nikon cameras.
To install the latest update, open dslrBooth, go to top menu > dslrBooth > Check For Updates.