May 30th, 2017
dslrBooth v5.15 Windows Update
Change camera settings
Directly change cameras settings through dslrBooth by clicking on Tools, DSLR Camera Settings (Canon + Nikon).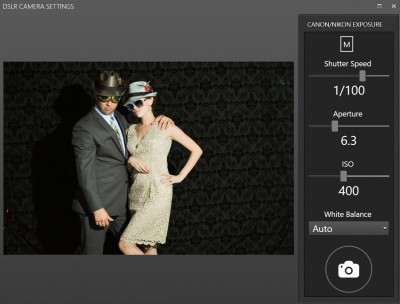 GIF Only Booth
Run a GIF-only booth with no prints. Settings, GIF, GIF Only. # of photos is set by number of photos in template even though template will not generate a print.
---
Sharing Original Photos
Original photos will now appear on the share screen with gifs and prints.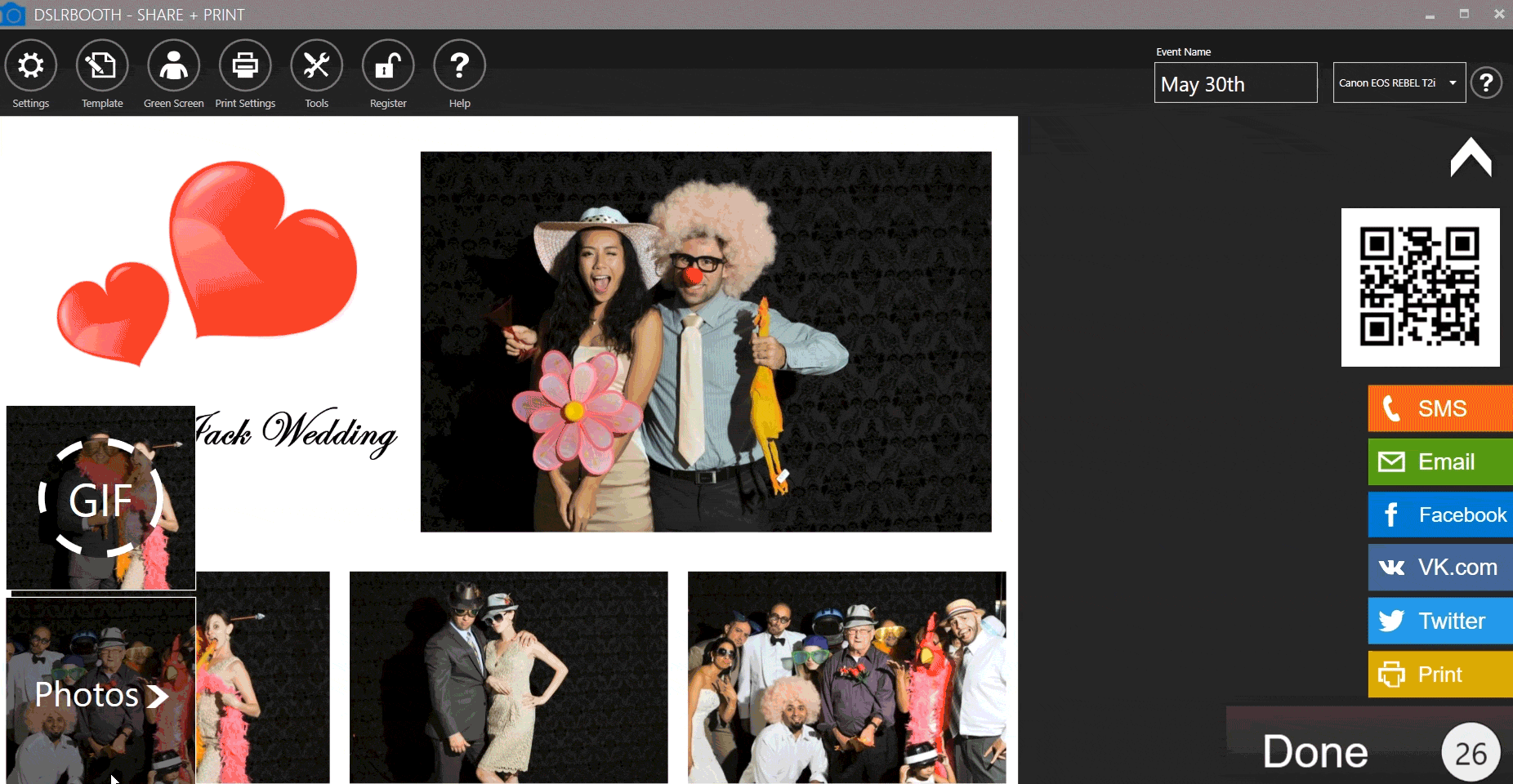 ---
Original Photos on Fotoshare app
Original photos are now sent to the fotoShare iPad app. On the fotoshare app, click Settings, General and enable Prints, Gifs and Photos.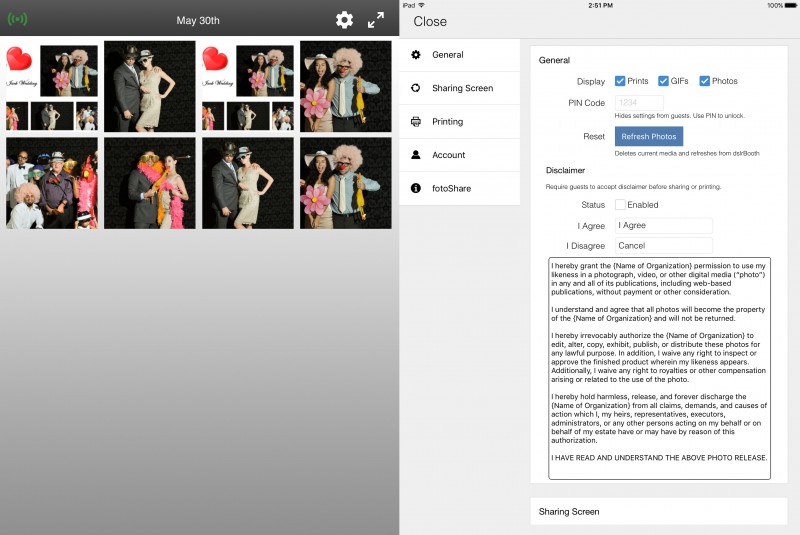 ---
Fotoshare Connection
Displays connection status to fotoShare iPad app under Settings, Print.
---
Create Facebook Album
Allow entry of new Facebook page album name under Settings, Sharing, Facebook Pages.
---
Additional Fixes
Fix for Virtual Attendant clearing custom settings when it was turned off.
Fix for album names with non-latin letters.
Fix for e-mail not sending when template was over 4000 characters.
Internet firewall pop-up will now display a max of 3 times for those using 3rd party firewalls.
This is a FREE update if you have purchased dslrBooth within the last year or have purchased a renewal license. To update your software, open dslrBooth, then go to Help, Check for Updates. You can renew your license from within the software as well.