October 4th, 2019
LumaShare (formerly fotoShare) app update 3.0
New Redesigned App
The fotoShare iPad app has been renamed to LumaShare to avoid confusion with the fotoShare Cloud hosting service. If you haven't used the app before, LumaShare runs on an iPad and is a companion to both dslrBooth and LumaBooth. It lets your guests go back and view all photos, prints, GIFs, boomerangs, and videos from the booth and share them or print them. The entire app has been redesigned with a sleek new interface and guest-facing screens are customizable.
Group Session Items
Items of the same session will now be grouped together provided the latest version of dslrBooth or LumaBooth is used. On the main screen, guests can choose their session which will include their photos, prints, GIFs, boomerangs and videos.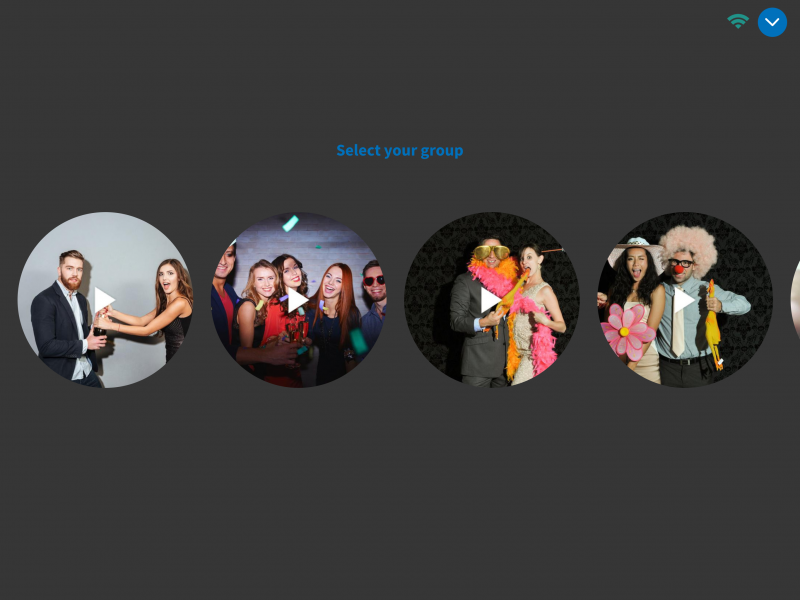 Share Multiple Items
Once a guest chooses a session, they can share multiple items at the same time over email, sms, twitter, airdrop or print.
Survey
You can now have guests answer optional or required survey questions that will appear before their photos can be shared or printed. This can be used for asking for data collection or for complying with local data protection laws.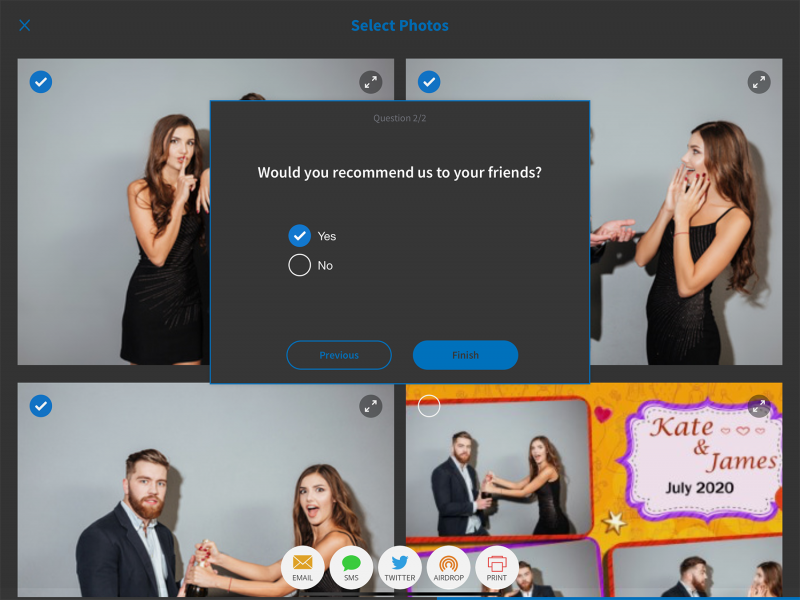 Set Max Prints
You can set the max number of prints per session or max number of prints per event to limit the amount of prints chosen by your guests.
Bug Fixes & Tweaks
This update also:
Fully supports iOS 13.
Supports larger screens.
Fixes blocked emails when sharing to yahoo email addresses.
Allows admin to set whether boomerangs can be shared or not.
v3.0.1
Improves overall stability and performance.
v3.0.2
Fixes printing of individual photos.
Fixes disclaimer agree button if theme color is white.
Fixes disclaimer warning if guest doesn't agree to disclaimer.
Removes printing of multiple copies. Feature will be added back at a later date.