June 8th, 2022
LumaBooth v3.6 – Animated 360 Video Overlays
Animated 360 Video Overlays
Take your 360 videos and boomerangs to the next level by adding animated video overlays. Animated overlays add interest and excitement to your videos and result in a more polished look. Add multiple overlays to your boomerang settings and have them rotate through with each new video session.
Select from our built-in overlays, purchase from our online store, or add your own. As an industry first, you can change any overlay's color and opacity directly in LumaBooth.
Checkout our support site for more details.
Animated Video Overlays at Our Store
Since animated video overlays require experience in motion graphics, we have designed an additional 10 overlays in each of portrait, square, and landscape format. These are available on our online store.

Multiple Image Overlays and Sound tracks
Under boomerang settings (Capture settings > Boomerang), you can now select multiple image overlays and sound tracks and LumaBooth will rotate through them so your sessions don't all look and sound identical.
Set Video Quality vs. Size
Use the boomerang/video quality slider to allow for a higher quality recording vs a smaller file size.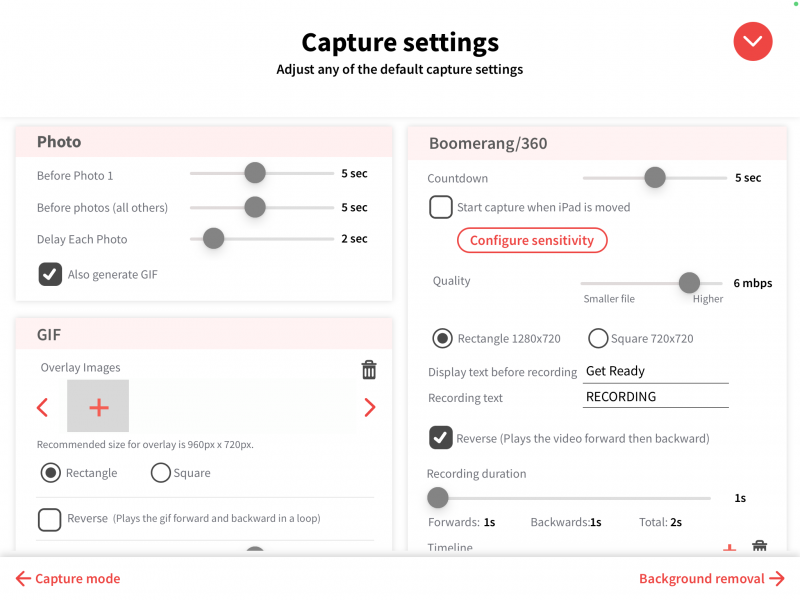 Check us out and follow us on Instagram and TikTok!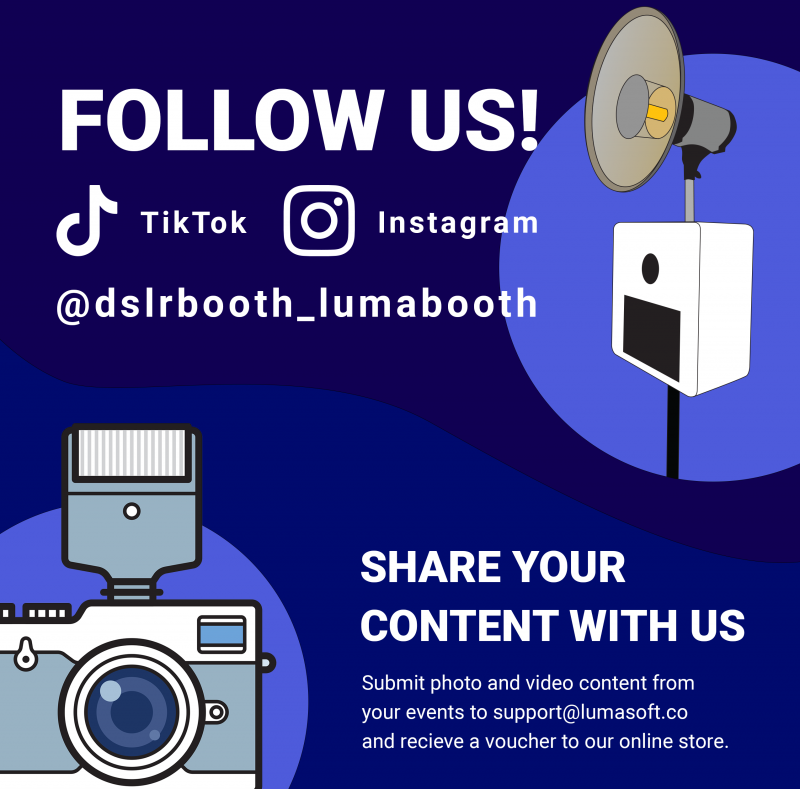 LumaShare for Sharing and Slideshow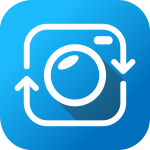 Connect our LumaShare iOS app to dslrBooth to allow guests to share their videos and photos via iPad. LumaShare will fetch the photos and videos from either dslrBooth or fotoshare.co when connected to your local wifi network or the internet and display them on the iPad. Guests can share their sessions, including videos and photos from their session via Email, SMS, Airdrop, QR Code and more.
LumaShare also supports playing a slideshow of all your videos and photos to Roku, Apple TV, and over HDMI.
Download from the Apple app store.
Bug fixes & tweaks
Video thumbnails will now skip past your before video if you have one to show your guests.
Increase max possible option for number of prints by guests to 100.
Fix for long soundtrack stopping and starting partway through audio.
Fix for missing thumbnails on fotoShare Cloud when internet connectivity is poor.
Fix for rare issue when using multiple iPads where a thumbnail from one event crosses over to the gallery of another event.