October 11th, 2018
LumaBooth v2.4 Update
LumaBooth Assistant for Mac
Print to the LumaBooth Assistant on Mac from LumaBooth using WiFi, ethernet adapter, or lightning cable. Download LumaBooth Assistant for Mac.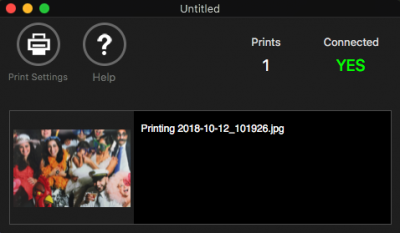 Videos and fotoShare app
Videos recorded with LumaBooth will now appear on the fotoShare app.
Number of Photos for GIF
Choose the number of photos per GIF when using a GIF only session. No longer determined by the number of photos in the print layout. Settings > GIF.
Capture Screen Text Color
Choose a custom color for icons and text on the capture screen.
Rotate Text
Rotate text in the print layout by using the angle option at the bottom of the screen.
Bug Fixes
Fix for videos sometimes not saving to photo roll when using virtual attendant.
Fix for emails not sending to @x.realtor and other new domain extensions.
Other minor bug fixes.