March 14th, 2018
LumaBooth v2.0 Update
Camera Resolution
Capture photos at the highest available camera resolution when running iOS 10 or iOS 11.
Manually Edit Dimensions
Set the width, height and rotation of elements manually in the print layout editor. Located at the bottom of the print layout screen.

Annual Subscription
Added option for annual subscription at a discounted rate in addition to existing monthly subscription.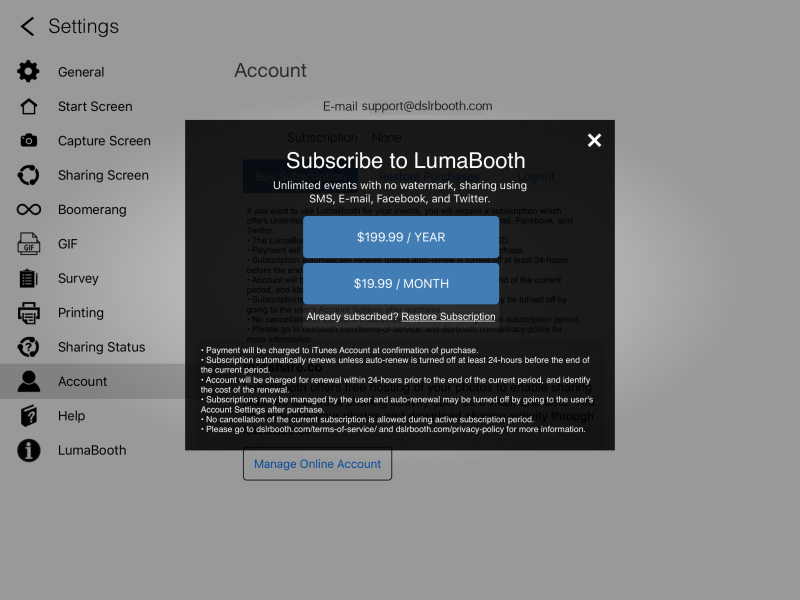 Fix for email deliverability issues to web.de and gmx.de email addresses.
Fix for capture screen layout issue on iOS 10.5
Modify Hide all text on start screen setting to also hide background graphics behind text.
v2.0.1
Fix for iOS 11 devices that support HEIF format.
Fix for modifying text in the layout editor