November 3rd, 2017
LumaBooth v1.7 Update
Have guests choose whether to take a print, print/GIF, GIF, or boomerang session.  Settings > General > Generate
See detailed sharing status for each share by clicking on info icon under Sharing Status.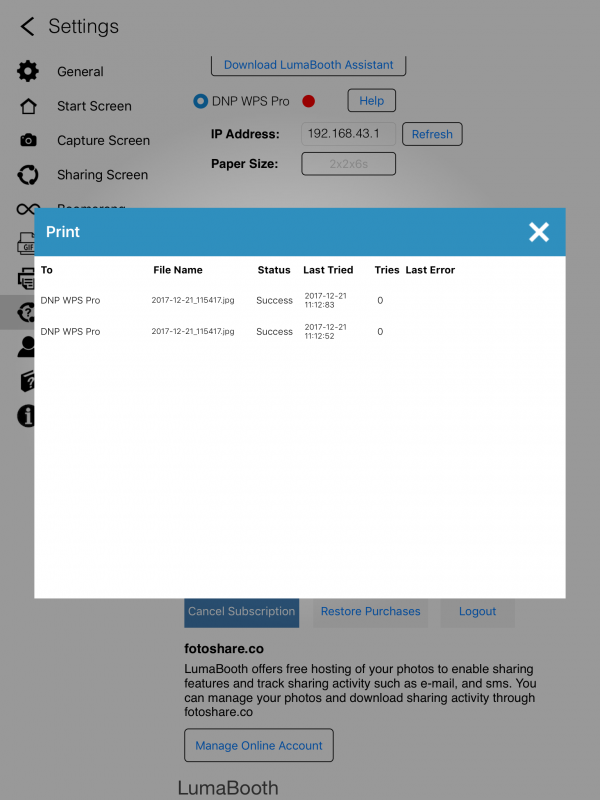 Better handling of shares to invalid phone numbers by marking them as cancelled. Shares to valid phone numbers will still be sent.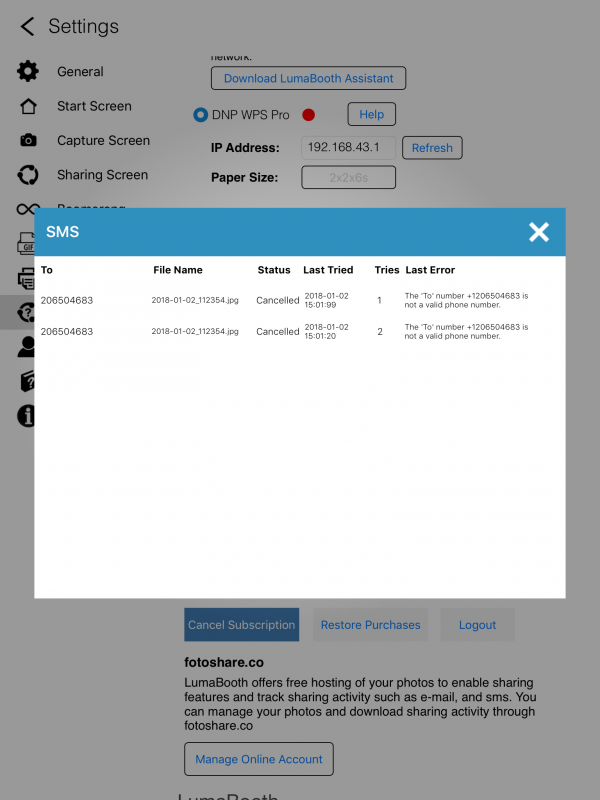 Add option to share to AirDrop between Apple devices. 
Fix sharing of boomerang to Twitter.