May 9th, 2019
Lumabooth v2.5 Redesign
New & Improved Interface
Introducing the new and improved LumaBooth interface redesigned to look beautiful and functional for you and your guests. Access all settings using the top menu drop down or navigate through settings using the bottom navigation bar. Fully customize each event.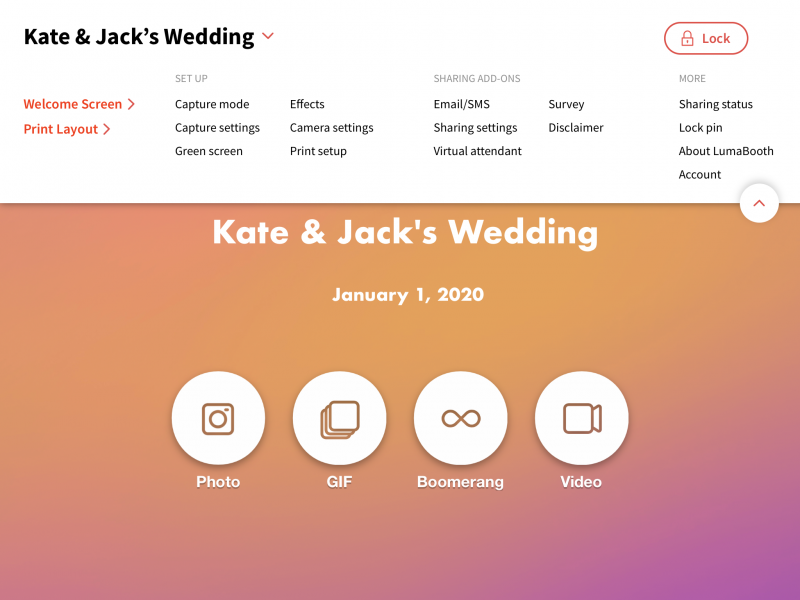 Multiple Events and Cloud Synch
Create multiple events ahead of time each with their own custom settings. You can start a brand new event or duplicate an existing event to copy it's settings. This allows you to prepare for multiple events ahead of time and to create a new event based on the settings on a previous one.
Your events and all their settings including print layout, welcome screen sharing settings are also stored to the cloud and will synch to LumaBooth on your other iPads. This allows you to remotely configure events as well as synchronize event settings to multiple iPads at one event.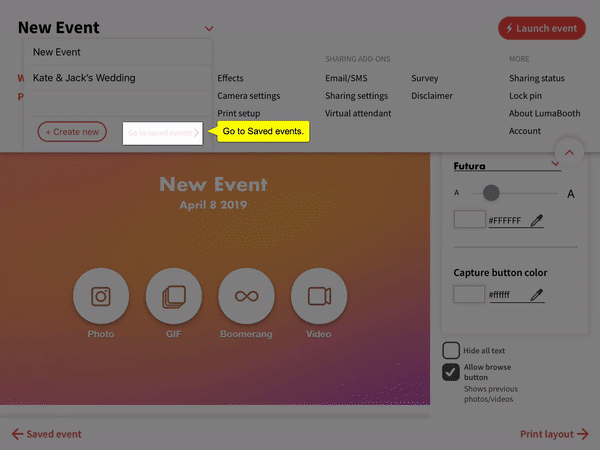 SMS Keypad
Use the new numeric keypad to enter in phone numbers when guests share via SMS. The background color is the same as the Welcome Screen Background Color setting.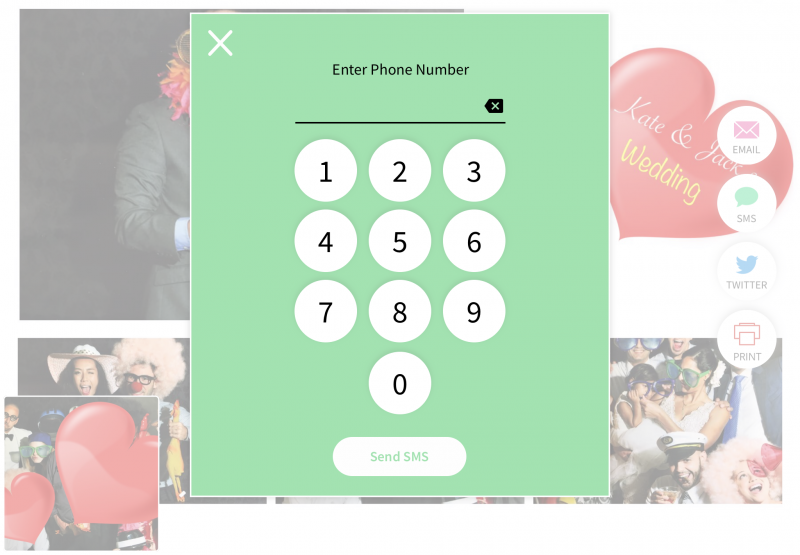 Welcome Screen Customization
Customize the welcome screen and preview it in real time. Choose the theme color and background color that will be applied throughout the guest experience.
Syncing Events
Event settings and print layouts can be synced with other iPads when connected to the internet. Create the event and customize all settings on one iPad then open LumaBooth on the second iPad (Make sure you're logged in with the same account) and the the saved events will appear on the second iPad.
GIF Resolution
Increased GIF and Boomerang resolution to 720×960.
Layout Sizes
Added 2×6, 5×7 and square layouts. Use the new layouts to easily create photo strips and Instagram ready photos.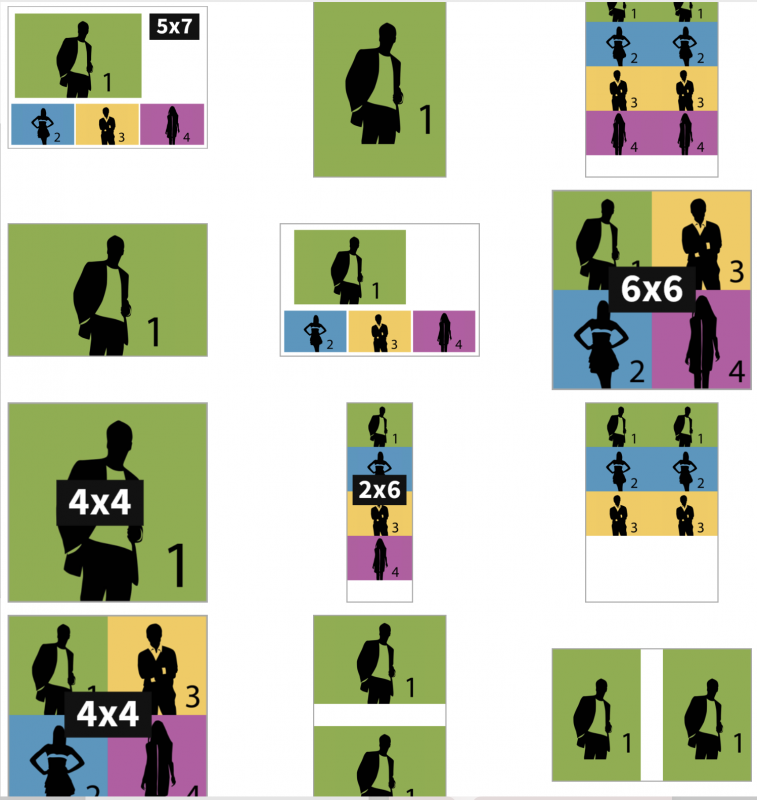 iPad Pro 11 and 12.9
LumaBooth will fill the entire screen on the new iPad Pro 11 and 12.9.