July 20th, 2012
Sending final photo booth images to ipad with an EyeFi Card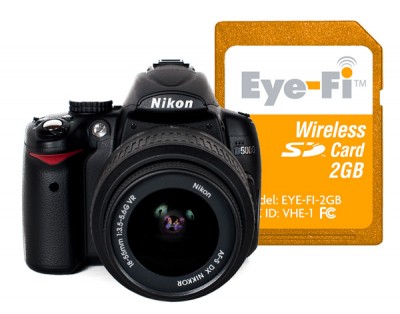 If you have an eye-fi card, you can now have the final prints from dslrBooth show up on your ipad right away.
Instructions
Windows
Install the Eye-Fi ipad app on your ipad.
Plug in Eye-Fi Card (Can be any model) to your laptop.
Configure Eye-Fi Card to upload to ipad. Open Eye-Fi Center, Photos > Select ipad.
Connect camera to laptop as usual using the usb cable.
Open dslrBooth
Preferences > Make a Second Copy of Prints to: Set to drive name of eye-fi card. For example J:
Make sure Eye-Fi app is open on the ipad.
Start using dslrBooth as usual.
Your final prints will get sent to your ipad and be shown in fullscreen.
Mac
You don't even need an eye-fi card. You can easily do this using folder actions as in this tutorial to import the images from the prints folder to iphoto's photo stream.
Hope you enjoyed this tutorial, feel free to let us know if you have any improvements to this tutorial or have any issues.