October 31st, 2022
LumaBooth v3.7 – 360 Presets, Link Sharing, 1080p Recording
Create Event Link In-app
You can now create an event link directly in LumaBooth so you can easily share an online album link with the event organizer. You can do this from menu > Link icon. You can now also disable the link both in the app and fotoShare Cloud. This link is meant to share the entire album with the event organizer even if the album is set so guests can only see their own videos (Guest Access). More information.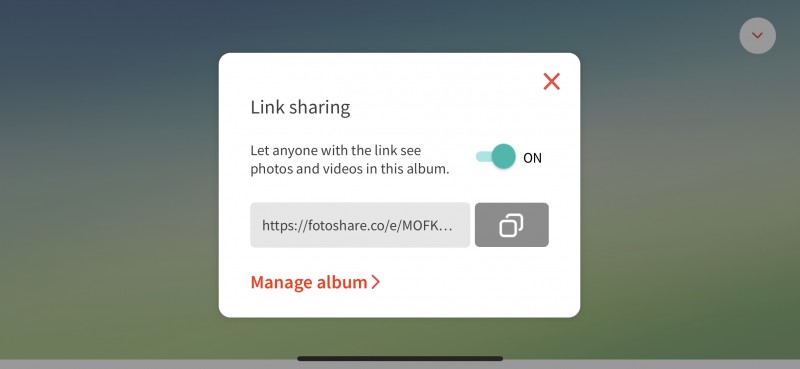 360 Speed Presets
Many of you mentioned that you are looking for premade 360 presets. We listened and added a selection of four different 360 presets that you can choose from. You can find these under Capture settings, Boomerang/360, Presets. Once you select one of the presets, it will update the Recording duration, reverse option, add different timeline clips each with its own duration and speed. Tap preview to see the result of this preset with a sample 360 video clip. This will dramatically speed up the time it takes you to setup a 360 event. Simply choose one of the presets, add a soundtrack, an optional image overlay, and you're ready to go.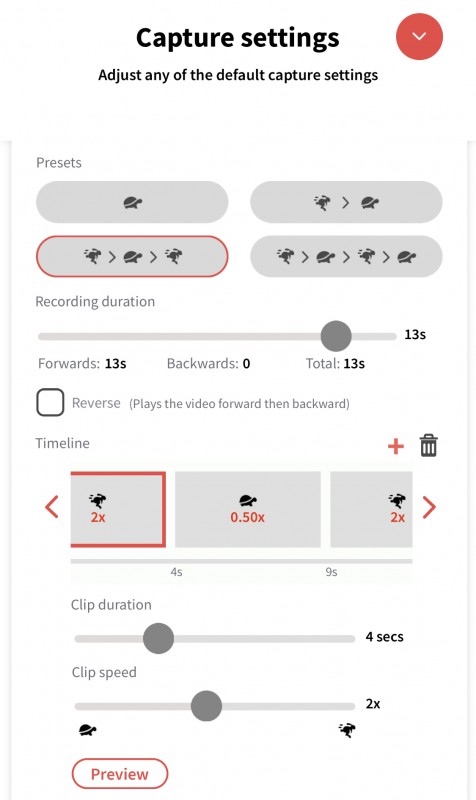 Preset 1 – 0.25x speed
Preset 2 – 2x, 0.5x
Preset 3 – 2x, 0.5x, 2x
Preset 4 – 1x, 0.25x, 2x, 0.5x with Reverse
Full HD 1080p 360 and Video Recording
We've added support for full 1080p 1920×1080 resolution in horizontal, vertical and square formats for 360, boomerang, and GIF sessions. The only negative is that the final video files will be a bit larger so sharing will take a bit longer if you have slow internet speeds.
Flash Recording Indicator
For 360 sessions, we always recommend the back-facing camera as it can record in much better quality and higher framerate. The problem is your guests don't know when recording starts and stops since they cannot see the iPhone/iPad screen. To solve this, we added a new option to blink the flash while recording after the countdown has completed. Turn this option on under Capture Settings, Boomerang/360, Blink flash while recording with back camera.
New Menu on iPhones
As more and more customers are using LumaBooth on iPhones, we are focused in improving the user experience on the smaller iPhone screen. We have redesigned our settings menu for better readability and use.
Other Improvements:
Improve 360 video processing speed and stability.
Cycle through background removal backgrounds across different sessions.
Prevent motion detection from starting a session when the navigation menu is opened.
Drop support for iOS 10 and fully support iOS 16.
Fix for start screen virtual attendant setting not saving per event.
Fix for AI Background removal showing overlay as see through.
v3.7.2
Great improvements to 360 video quality particularly for 1080p videos.
Fix for vertical GIF preview and overlays not properly displaying.
Fix for custom Start Screen animation not showing when style is not set to Custom.