July 30th, 2019
LumaBooth v2.6
Share to Instagram
Allow guests to send a customized email to themselves that will include their session, ready to post to Instagram.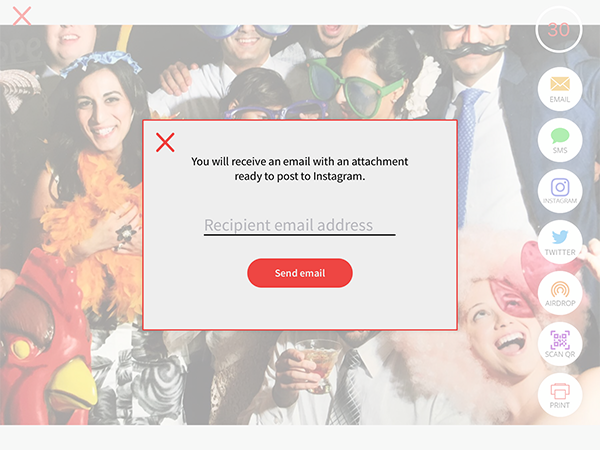 Choose Number of Print Copies
Allow guests to choose the number of copies to print on the sharing screen.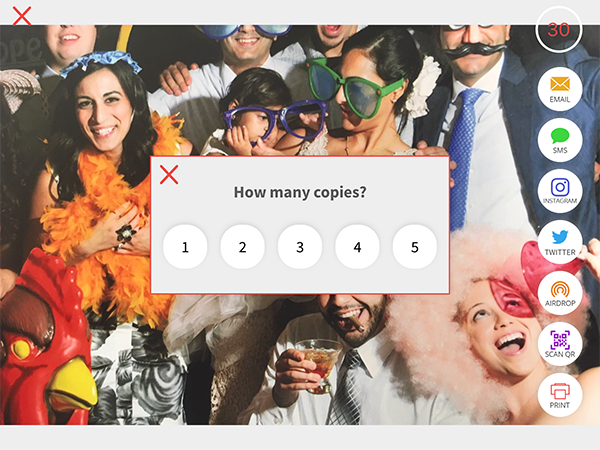 Max Prints Per Event
Set the number of prints that can be printed per event. Once max prints has been reached the print button will be removed from the sharing screen. Settings > Print Setup.
Disable GIF with Print
Disable the GIF creation when taking a Print session. Settings > Capture Settings.
Customize Email and SMS Text
Customize the text and directions guests see when sharing using e-mail and SMS.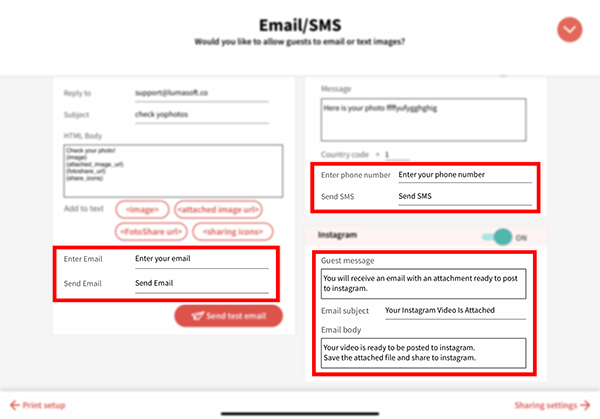 Longer Boomerang
Added option to create a boomerang that's up to 3 seconds long. Previously this was limited to 1 second. (Settings > Capture Settings – set from 1000 ms to 3000 ms)
Recommended Green Screen Background Size
The recommended background size for green screen will now display under backgrounds in Green Screen Settings. This is because the background size varies on the iPad and will you know the correct size to use.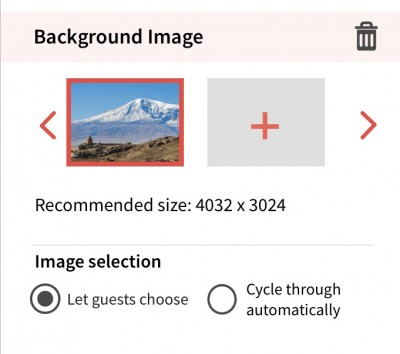 Bug Fixes & Tweaks
Fix for video overlay showing incorrectly in email.
Fix for iOS QR Code Reader unable to scan QR code.
Larger radio buttons for multiple choice survey answers.
Added secondary color to control the start screen capture buttons separately from the rest of the buttons that guests see.
Fix for some green screen backgrounds flipped upside down.
Speed up green screen processing.
Restart start screen animation after 30s of being idle on start screen.
Improve quality of virtual attendant animations.
Minor bug fixes for surveys.
Remove Google+ from sharing e-mails a service has been discontinued.