July 17th, 2012
How to run an unattended diy Photo Booth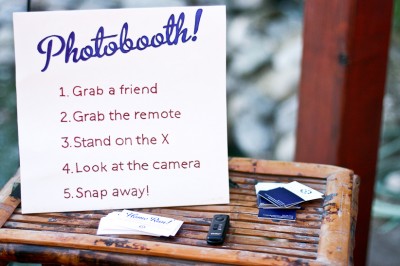 We have had a number of customers ask us how they can an unattended photo booth with no one standing there to trigger the camera. Thankfully, the solution is very easy as dslrBooth requires no manual intervention once it's started.
dslrBooth can be triggered in one of several ways:
From Computer

Click the camera button using your mouse.
Press the keyboard space bar.
Computer Clicker

From Camera

Press the camera shutter button.
Use a camera remote or wireless shutter release.
Normal mode of operation is that you have to trigger ever shot, however if you want, you can setup the camera to trigger several times with a set number of seconds in between. This can be set in the preferences by setting the "Trigger Camera Shutter Automatically" option and settings the "Seconds between Shots" parameter.
In any case, if you don't want someone standing on the camera taking pictures, you'll want to trigger the camera remotely and here are your options.
Trigger From Camera Remotely
The first option is to use a Camera Remote ($10 – $25).  This is the simplest and probably the cheapest of the two for the diy crowd. The one minor drawback to this option is that the remotes require direct line of sight. For photo booths, this should be ok unless you want your guests to hide the remote behind their backs or somewhere not directly within the camera's view. The specific model depends on your camera type so do your research before purchasing. Here are the most common ones:
The second option is to use a Wireless Camera Shutter Release ($50+). This is the more professional option and offers added flexibility of increased range and removes the requirement for direct line of sight. Here are some options: