September 10th, 2022
dslrBooth for Windows v6.42 – Live Template Preview
Live Template Preview
A highly sought after feature, Live Template Preview allows guests to see a video preview of themselves directly in the template. Guests can position themselves within the frame and opens the door to designing more creative templates and a more interactive experience.
Improved GoPro Performance and Reliability
We've made some improvements for better connection of GoPro cameras and better messaging with instructions when there are issues.
Support for 50hz
dslrBooth now supports recording and processing in 50Hz frame rate for GoPro, mirrorless and DSLR cameras. This is for use in countries that do not use 60hz to avoid flickering. To use this feature, disconnect your camera from dslrBooth, go in your camera settings and set it to 50Hz (GoPro) or PAL mode (Canon/Nikon). Connect the camera back to the computer and dslrBooth will use your setting for recording and processing.
Realtime Export Folder
Each event's videos and images are exported to a separate folder with the event name.
Only one copy is now exported.
Fix for cancelled sessions appearing in real-time export folder.
LumaShare v3.5
LumaShare was also updated to support iPhones and vertical slideshows. This version will only work with LumaShare v3.5 and later.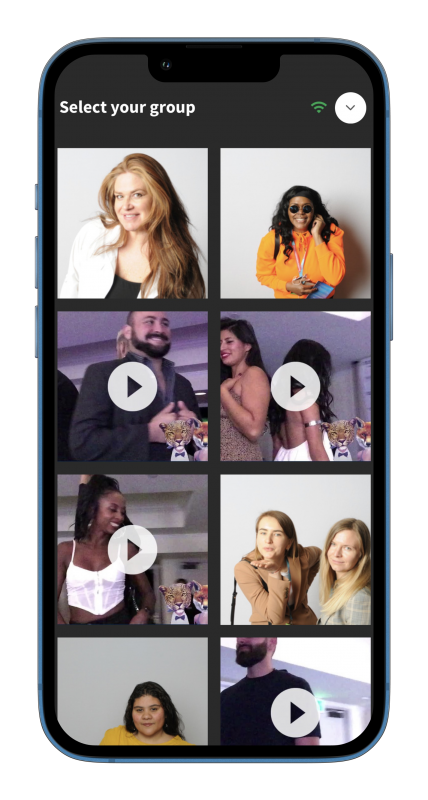 Bug Fixes & Tweaks
Faster connection to LumaShare.
Improved UI to display info, warning and error messages. All messages are now set to auto-disappear after several seconds as not to block the app from running sessions.
Improved support for GoPro Hero 8.
Fix for survey next button hidden by the keyboard.
Fix for boomerangs not appearing in LumaShare when GIF option is unchecked in LumaShare.
Added app notifications when camera settings are changed in camera and not in the app.
Show clear message when the real-time export folder is unavailable.
Fix for videos not creating thumbnails when Windows user had a space in the name and used a DSLR camera with green screen.
v6.42.0915
Add support for 50Hz capture and processing.
Show notification if display refresh rate is set above 60 fps which causes lagging due to a Windows bug.
Update sharing screen success notifications to be less distracting to guests. Same for full-screen notification.
Remove notification that camera settings must be changed in the app on camera connection.
Fix for rare app crash when renaming an event with folder permissions issues.
v6.42.0921
Fix for live view lagging when screen is maximized.
Updated error message shown when GoPro disconnects.
Updated error message when unable to write to Real Time Export Folder.
Fix for software crashing when customize settings is clicked when there is no event name present.
Remove notification that camera settings must be changed in the app rather than the camera showing at the wrong time.
_________
This update is available if your license or renewal has been purchased within the last twelve months. Click on Help > Check for Updates within dslrBooth. Download the free trial.