November 12th, 2014
dslrBooth for Windows v3.11.11.2 – Animated GIFs, Full Screen Password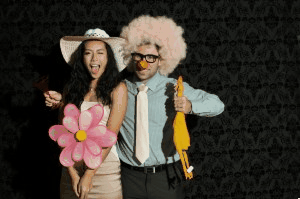 New Features:
By default, generate animated GIF which can be shared by users. It'll display on bottom left hand side of sharing screen and is clickable. You can turn this feature off under Settings, Sharing, Enable Animated GIFs.
Add option to password protect full screen mode with a PIN code. Find this under Settings, General, Security PIN.
Add Resolution dropdown in template editor to allow 600x600dpi printing for printer that support this resolution.
If app is started in full screen mode (Settings, Display, Options, Start in Full Screen Mode), it will not check for updates. This gets rid of any potential pop-ups when using dslrBooth in a permanent installation. To check for an update, turn off this option and restart dslrBooth.
Minor bug fixes.